Christina and Toni Sills reflect on their tremendous influence that their mother, Caroline Sills, had on their personal and professional lives.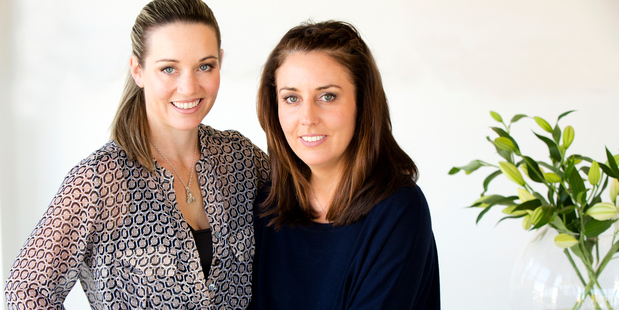 Their mother Caroline Sills launched her namesake knitwear label in 1982, and sisters Christina and Toni joined the family business after travelling overseas. The pair had helped with the family business in the school holidays from age 12, and now work full-time across sales, marketing, advertising as well as buying and merchandising for Caroline Sills stores. From her style to business-savvy looks, they share how their mother has influenced and inspired them.
Christina: "Mum has always been an incredible influence in shaping our lives and those of many others who have crossed her path. She is a force to be reckoned with and you will always know exactly where you stand with her. This has been a valuable trait that has contributed to over 35 years of successful business.
I'm always impressed by how progressive Mum is in embracing newness and keeping things fresh. More often than not it will be through her instigation that risks are taken and new ideas implemented.
Mum started the business with her savings ($1000) and originally had out-knitters who would pick up bags of wool each week from her house and then return the following week with jumpers made roughly to pattern. Mum had very limited experience in design or knitting but with sheer dogged determination she persevered and the business grew. Eventually it got so large they had to move production off-shore, which was almost unheard of in those days.
Dad also worked alongside Mum (and still does) looking after the accounts side of the business, among many other things.
Mum's love of travel has led her to some pretty interesting places including India, Uzbekistan, Ethiopia and Myanmar to name a few. In our early 20s she really pushed Toni and I to get out there and see what the world is all about and as a result we have both been lucky enough to live overseas and travel to some pretty remarkable countries ourselves.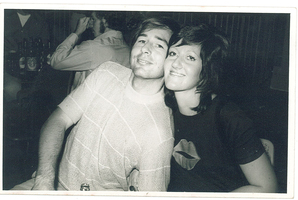 I love this photo of Mum and Dad taken in the late 60s because they look so happy and carefree."


Toni: "Whenever Mum walks into a room you can guarantee she will be one of the most well dressed women in the room - not in the sense she is groomed within an inch of her life, but she will be effortlessly stylish. It's this innate ability she has with putting together clothing, and also interiors, that often leaves me in awe of how someone can be so clever.
Throughout my entire life Mum has always been my "go to" person. She was integral in those milestone moments - from encouraging me to go travelling on my OE, to planning my wedding (and dress), to the support and advice after the birth of my two children - these are just a few moments when I couldn't imagine doing it without Mum.
I guess it's not until you are asked to sit down and write about your mum that you can truly reflect on what an influence they have been in your life. She still has the most enviable wardrobe of anyone I know and she will always be the person that I can guarantee will give me a truly honest opinion, no matter how brutal it can sometimes be.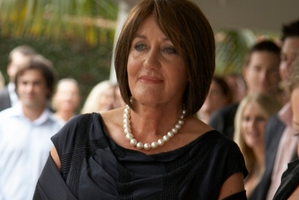 I can only hope that some of her vivacious personality and articulate sense of style has rubbed off on me. I chose this photo of Mum watching me walk up the aisle on my wedding day - it really encapsulates to me what a special day we all had with friends and family, and it will be a day I will never forget."


- VIVA