If your vino is more foul than floral or more bitter than bouquet it is probably spoilt warns Jo Burzynska.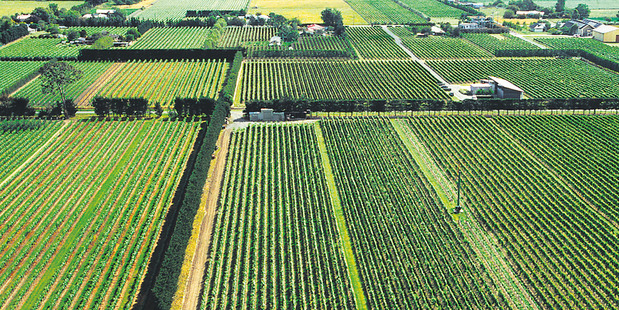 I popped the cork, poured a glass and was prepared to revisit the epiphanic moment I'd had last time I'd enjoyed this wine. However, this time around it reeked more of dank dog than dark berries and delivered a mouthful akin to musty cardboard.
Not being au fait with wine faults at that point, this distasteful encounter in my early 20s simply put me off buying that particular wine again. In retrospect I can, however, recognise that that bottle had likely been affected by cork taint and I should have returned it for a replacement or refund.
Wines have fewer faults now than in the past and those that do exist are off-putting rather than harmful. However, there is still the odd rogue bottle that makes it worth knowing what potential nasties exist, so you can sniff them out and take action.
Starting with cork taint, or to be more precise, its main culprit, 2,4,6-trichloroanisole, known as TCA: this can impart a dank, mouldy smell and off-taste to wine, or simply dull its flavours. Although "corked" wine used to be commonplace, screwcaps are now the norm.
Technical corks have also been developed and there have been improvements in the processing of natural cork itself.
Oxidation is another no-no. This leads to sherry-like aromas in whites, caramelly odours in red, and the destruction of fruit in wines because of oxygen being absorbed via a defective closure or poor storage. If you want to smell for yourself what it's like, just leave wine in an open vessel for a week, et voila, you'll have an example of oxidation.
This is, sadly, something I've encountered far too often in wines being sold "by the glass", when staff have not kept tabs on when the bottle they're pouring from was originally opened.
Screwcaps have been great for consumer confidence in wine quality, but can still have issues. If a screwcap has not been properly applied or is dented, it may let oxygen in. And regardless of its closure, if stored in extremely hot conditions any wine can "madeirise". This is wine that has overheated and oxidised, giving it a brown appearance and burned, dried fruit character. Look out for wines in bars, restaurants and shops that are near hot lights, which can be a culprit.
If a wine smells eggy, this is probably because of hydrogen sulphide, which in some cases can be easily dissipated by a few swirls of the glass. Another sulphur compound that kicks up a stink is sulphur dioxide. It's used as a preservative, but in excess can be reminiscent of struck matches and, for those sensitive to it, can be felt as a prickling sensation in the nose and throat.
Then there's volatile acidity (VA), which is caused by acetic acid - which produces a vinegary smell and sour taste - or ethyl acetate,which smells like nail polish. Another controversial character is brettanomyces, a yeast that at worst is a spoilage agent redolent of things faecal or band aids, but in moderation is considered by some as adding complexity.
My rule of thumb is if something questionable dominates a wine there's likely something up. Sadly, many people sip through bad bottles as they lack the confidence to complain.
If you suspect something's up, rather than simply saying you just don't like the wine you've chosen, get someone at its place of purchase it to give it a try. More often than not they'll quickly clock what's up and should be happy to exchange it for a bottle or glass in better condition.
Most people would have few issues in complaining if the iPod they'd just purchased didn't play, or the bread they'd just bought was mouldy. So next time you're served a wine that makes you suspicious, pluck up the courage to say something as you don't have to put up with faulty goods in wines either.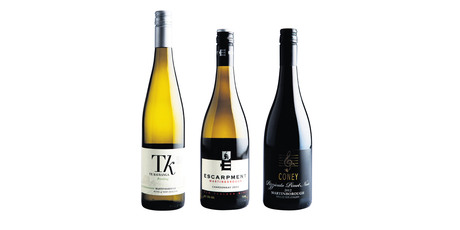 MORE GREAT WINES FROM MARTINBOROUGH
Te Kairanga Estate Martinborough Riesling 2013 $23
Pure peach fruit, hints of bergamot and a subtle citrus and mineral undercurrent combine in this poised off-dry riesling from the reinvented and reinvigorated Te Kairanga Estate. From New World Victoria Park, Eastridge, Remuera.
Escarpment Martinborough Chardonnay 2012 $33
A chardonnay with real presence to its complex palate of white peach fruit infused with notes of flint, nut and zesty grapefruit over a savoury base with a hint of bacon fat. From Caro's, Point Wines.
Coney Pizzicato Martinborough Pinot Noir 2012 $34
Rich dark fruit forms the core of this impressive pinot noir, with its attractive notes of smoke and spice and fresh minerally finish. From La Barrique, coneywines.co.nz.


- VIVA