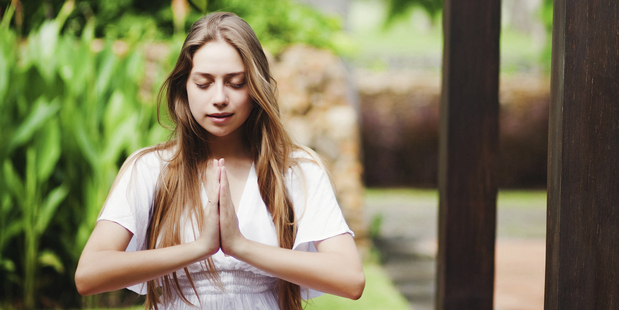 What is your 2014 resolution? Is it to keep your cool in any shaped crisis, whether molehill or mountain? Drink less booze and eat more greens? Become a black belt or write that book? Is it to create a more comfortable connection with yourself, your partner or your kids while the world spins busily on its axis?
Have you forgotten it already, having drunkenly scribbled your pledge on the back of a champagne-soaked coaster? Or perhaps you are vigorously committed to a detailed and drastic overhaul. After professionally supporting people in varying degrees of change for over 25 years, I can share one irreversible truth - that small, gradual changes are the most sustainable ones. Here are my top 10 tips for moving your mojo for 2014 and beyond.


COMMIT
Eighteenth century writer and philosopher Goethe reminds us: "Until one is committed there is the chance to draw back, always ineffectiveness. Concerning all acts of initiative and creation, there is one elementary truth - the ignorance of which kills countless ideas and splendid plans: that the moment one definitely commits oneself then providence moves too." So have the courage to truly commit. Be accountable primarily to yourself before shouting it from the roof tops.
Make this year count.


BREATHE
We are all tired of articles and health tips recommending deeper breathing - right? Please allow me to offer some solid empirical evidence to show the significance of this simple practice. We all breathe in and out involuntarily. Science, however, is revealing that training ourselves to take deeper, fuller breaths has an impact on how well we navigate through life, particularly stressful situations. Current research shows that breathing significantly impacts our immune function, focus, heart health, wellness and ability to manage stress. Breathing also has a stimulating effect on our lymphatics and a calming effect on our central nervous system.
Harvard Medical studies show that deep abdominal breathing encourages full oxygen exchange with carbon dioxide, slows the heartbeat and lowers and stabilises blood pressure. These physical responses all contribute to lowering the stress response and therefore to reducing anxiety and depression.
Recent studies on mindfulness and meditation include those by ex-molecular geneticist and monk Matthieu Ricard and neuroscientist Richard Davidson. Ricard and Richardson showed how mindful meditation increases activity in the frontal lobes of the brain where the body produces happy hormones like serotonin, oxytocin and vasopressin. With New Zealand's current rates of anxiety and depression climbing to 23 per cent, perhaps it's time to take some deep breaths.
Try these breathing tips:
1. Sit upright, with your feet flat on the floor or sit cross legged on a pillow.
2. Relax down into your pelvis.
3. Soften your eyes, buttocks, jaw and shoulders.
4. Put your hands on your belly and breathe.
5. Expand your belly as you inhale and release breath and belly.
6. Repeat for 20 breaths minutes per day.


BE YOUR OWN BEST FRIEND
Science shows us that as humans we are hardwired to survive. Men are outcome-focused, men operate from a linear point A to point B perspective. Men are genetically predisposed to protect, hunt and procreate. Women instinctively see the world from a 360-degree viewpoint. In times past, women simultaneously knew where the best berries were; how far away the leopard was hiding; how unwell Grandma actually was and when their baby needed feeding. It is in a woman's genetic makeup that she gathers, nurtures and senses the totality of her environment for her longevity. (Check out The Female Brain by Dr Louanne Brizidine PhD for more facts on female brain function.)
But if we are not firstly self-caring, then what we offer to others is diminished. Being self-aware empowers you to make better decisions for not only your body, mind and heart but for those around you as well. Creating a habit of self-awareness may initially require external reminders. Use a daily alert on your phone, stick a post-it note on the office computer or blazon a lipstick quote on your bathroom mirror.


BE TRANSPARENT
Be brave enough and honest enough to admit when something just isn't working out and do something about it. Choose to be open and honest when it's appropriate to save energy, time and drama. Dr Brene Brown's research, TED X Talk and book The Gifts of Imperfection may help you.


CULTIVATE GRATITUDE
Say thank you every day for something life-affirming. When I was in my most challenging post-divorce phase I discovered that doing a gratitude prayer was a great elixir for mojo. Even when you are really struggling, the fact that you woke up is a gift. Have fun at play and at work. Life is too short to be serious all the time so make sure you are enjoying it and be grateful for the wonderful experiences, people, places and precious moments and choices you have.


SET YOURSELF UP FOR SUCCESS
If you want to tackle a debt or change your current body shape making adjustments can be initially uncomfortable, but it will reap some wonderful long term results. So admit, accept and gently dismantle your addictions like an active nuclear device. We can't be experts at every aspect of our life. We all have strengths and weaknesses.What we can do is be accountable for the bits that make us squirm and compassionate enough to focus on how we can change these aspects for the better. Be gentle on yourself with the disarmament - don't cut all the wires at once and avoid sudden knocks that may lead to a potential cataclysm of self destruction.


PLANNING vs SPONTANEITY
Planning for the expected is commonsense, planning for the unexpected is a ubiquitous challenge. As busy humans we work hard to create a high quality of life but leave little room for mystery and divine providence on a regular basis. Keep a soft focus on your intentions, actions and attention daily. Trust the timing and synchronicity of life and its opportunities - it always wants to support you when you take a leap of faith. As Dr Jon Kabat-Zinn (Professor of Medicine Massachusetts Medical Uni.) says, "You can't stop the waves, but you can learn how to surf".


TAKE A WALK ON THE WILD SIDE
Make plans during the year for those expeditions of the soul, not just the pantry or your wardrobe. Feast on the colours and beauty of your world, stretch your imagination and your comfort zone and take some well-earned risks. You never know what you'll discover.


GET SUPPORT
A strong support system of people can include those reaching for similar goals, not just well-meaning family. Don't be afraid to ask for help from an expert, mentor, friend or support group, however that presents itself to you. You don't have to do it all on your own. Wise counsel often comes in surprising packages.


MAKE A COMMITMENT FOR 21 DAYS
Plan to do steps 1-10 and aim to make new habits and break old ones.


• Join Jo Brown in Matakana on March 22 and 23 and Tauranga on March 30, and at her Wild Wise Women Retreat, April 5-8, Aro-Ha Retreat, Queenstown. For details go to jobrown.com.au
- VIVA