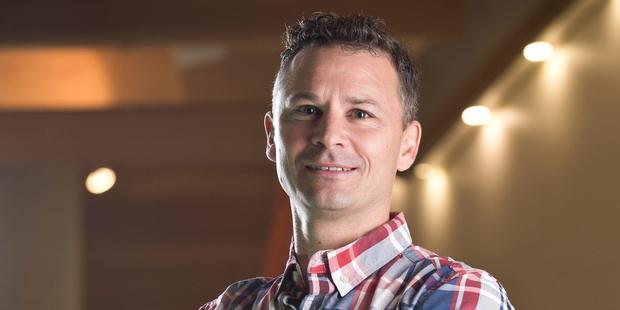 Despite a stellar international reputation in the culinary world, this New Zealand-trained chef is unassuming and modest, and also amazingly calm considering he's on the cusp of his new TV show going to air as well as opening Masu, a restaurant of such meticulous design and unrivalled cuisine that it is set to be an impressive addition to our dining scene.
Chef Nic Watt has built his reputation for establishing spectacular Japanese robata-style restaurants under the Roka brand in London, Macau, Hong Kong and America.
Now he is back from London and wildly excited about sharing his natural love for simplicity in cuisine, the foundation of his success. "Enhancing a single ingredient is what I like. I want lamb cutlets to be themselves, perhaps with some gochujang hot pepper and pickled onions lending their currency but with the lamb as the hero."
Simple it may be but the attention to detail, such as the sashimi serving dishes created for Masu by Californian-based ceramic artist Ryusei Arita, priced at $600 each, and the insistence that the ice cubes for the fruit-infused Shochu tonics be hand-chipped from de-oxygenated ice blocks to ensure the purity of flavour, is a clear indication Masu is set to enter the Federal St dining scene at the highest level.
But Watt says diners will feel comfortable enough to "reach out and touch the earthen wall, to enjoy the fireside cooking and really just to experience the exquisiteness of food cooked over hot coals".
Chefs will tell you creating a menu from scratch for any new restaurant is both exciting and fraught.
Watt's process for the Masu menu has been documented and made into a TV show, Testing the Menu. The series follows Watt as he tests his signature style on the New Zealand public by taking some Kiwi favourites and giving them a "Nic Watt spin".
This includes a Japanese take on fish and chips, roast lamb, spag-bol and the good old Kiwi barbecue, all the while demystifying the ingredients and techniques used in Japanese cooking. The dishes which come out on top are then refined for the restaurant menu.

Masu, 90 Federal St, City, ph (09) 363 6278.
Open seven days for lunch and dinner, from October 16. Bookings open now at masu.co.nz.