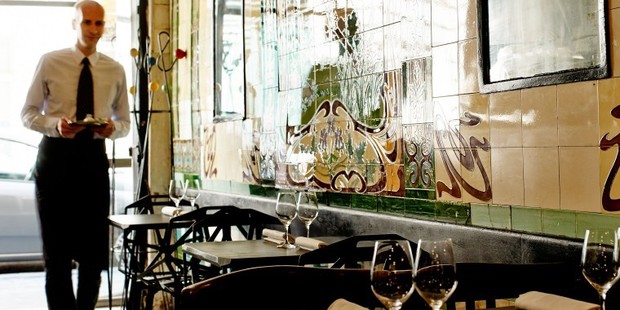 It was over a decade ago when I last paused a while in Paris, which as the capital of a culture imbued with wine has always attracted me with its vinous delights. However, as I write this week's Viva wine report from the French capital, I've noted a significant sea change in its wine scene since my last visit, which has made it even more interesting and accessible for the adventurous wine lover.
One of the major trends reflected by the city in recent years has been the rise of "natural wine". Springing up across it arrondissements are bars and restaurants whose focus is on wines made organically or biodynamically with minimal manipulation and additives rather than on high profile regions, such as Bordeaux and Burgundy.
Many of these, like the Café de la Nouvelle Mairie in the Latin Quarter, are more casual and affordable affairs. Here over plates of pungent local cheeses and charcuterie, I enjoyed a selection of intriguing well-priced wines, which included a cheeky glass of fresh and funky Anjou called Attention Chenin Mechant (literally translated as Be Careful Naughty Chenin) and a fragrant Alsace Rouge.
I also paid a visit to Vivant Table, the latest restaurant of Pierre Jancou, the restaurateur who's been a driving force in spreading the natural (or "living") wine movement across the city. He likens these wines to "raw, unpasteurized cheese or natural sourdough bread" in "symbiotically creating exceptional food products with the natural microbial flora" and has compiled a fascinating wine list showcasing some a mix of instantly appealing and more challenging examples.
From this I tasted through the good selection of wines available by the glass, which included a ripe and savoury white Roussillon and earthy Chinon, paired with simple but beautifully executed dishes created from locally sourced and naturally reared meat and biodynamically grown vegetables.
These natural wine bars and bistros are an intriguing and egalitarian addition to the city and are well worth sampling by any wine lover looking for natural highs outside the mainstream.
- VIVA