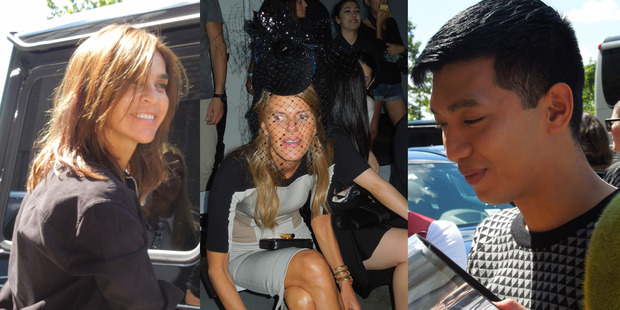 It's the question that comes straight after, "Are you looking forward to Fashion Week, this year?", and it goes: "What are you wearing?"
The answers from old-timers tend to be a studied roll of the eyes, followed by a whatever shrug. But feigned nonchalance aside, there's a whole subtext going on. Lifestyle bloggers, wannabes and show guests dress to impress, they photograph each other and hope others will like their look.
Working industry folk and mainstream magazine and newspaper staff put in long hours covering the actual shows rather than coveting goodie bags, and are more likely to dress for comfort, often based around utilitarian black. However, not without some subtle signals, be it well-chosen vintage pieces or the pick of new season ranges yet to hit stores.
Shoes and bags tell their own story, front-rowers know their feet rather than their faces are most likely to catch the spotlight, or at least the odd envious glance across the runway.
This time last year, I was gearing up for Fashion Week in New York, now I'm back down to earth in Auckland, but in truth - other than better bags, shoes and star spotting - it wasn't that much different over there.
Working media pushed past preening peacocks trying to blag their way in. Those without town cars wore flat shoes for a quick getaway by subway to the next show. I wore New Zealand labels and felt proud because the best of them do have a distinctive, individual edge even on a faceless nobody like me.
In an industry where the gap between exorbitantly priced luxury labels, fast-fashion knock-offs and, especially in America, just plain boring conservative clothes - which is what most people wear - grows ever more pronounced, the idea of dressing up to watch dress-ups is fashion's little joke on itself.
- VIVA
* Look for Viva beauty editor Janetta Mackay's weekly report every Tuesday.