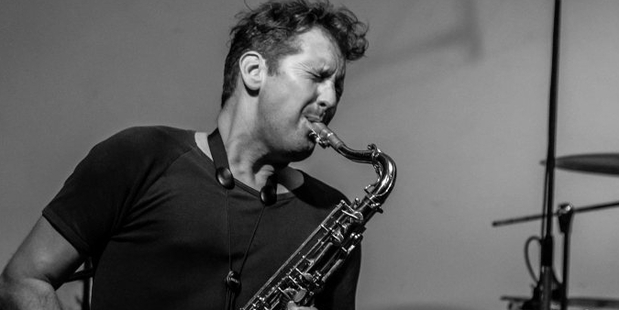 It's another world within your underground embrace. You're the beating heart of St Kevin's Arcade down the stairs and to the left. Dreams come true between your old concrete walls. Delaney Davidson and Marlon Williams harmonised so vividly one night they seemed to conjure up another voice from thin air, a ghost note joining the crescendo as if an unseen performer was singing along perfectly in time. I dig your uneven bar made from old feijoa wine barrels, the cobwebs in the bathrooms that keep most of the lawyers away, that passage between the bar and the main room that feels like a set from the film Brazil, with its old cables, piping and exposed drainage. This is the musical centre of Auckland city with its twin, The Whammy Bar and the new Back Room. All three often pulse and hum at once with an array of one-off ensembles shredding the pants off amazing homegrown songs.
I once saw Will Wood's guitarist and pedal-steel player Tom Landon-Lane purr like a lion as he hooned across a Van Morrison song with an eight-piece band pushing the rhythm along, but he's just a passenger in this story.
Your captain is a kind-hearted engineer named Rohan Evans. He tends the sound system he's carefully constructed and improved over more then a decade. The on-stage sound you provide is spine-tingling for us musicians. Suddenly we can dance around songs we hardly know. That keen crowd of music fans, half of them often players themselves, are like waves on the way to South America, pushing us along with a hiss and a rush. I do worry about you Rohan, as anyone cares for a loved one. You're such a thorough and ever-present custodian, as regular as a lighthouse and twice as bright. You look after us all, but who looks after you boss man? Without Rohan there is no Wine Cellar. He's built a temple of tunes. Almost every night new bands are rolled out, new songs are ignited. Old friends play together for the first time, all guided and nurtured by Rohan and his loyal team of staunch bar staff. The council see your downstairs address as a noise-making liquor-pouring health hazard, yet this room is a jewel that doesn't just sparkle, it glows. It's an uncut diamond, harder and sharper than any other joint in town. You're Auckland's smallest theatre. There's no coffee machine or bar in the main room, just the crowd and the act. It's perfect. I can't imagine this town without you and I treasure those moments we have together...and the nice beer!