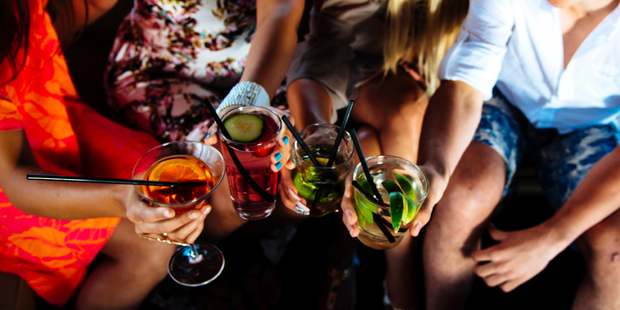 The US state department's bureau of consular affairs has apologised after suggesting on Twitter that unattractive Americans should be wary if a good-looking local offers to buy them a drink.
As part of its "#springbreakingbadly" series, targeting travelling students, the department warned those who were not considered attractive in the United States to be vigilant if someone offered to buy them a drink in a bar overseas - as it was likely to be a scam.
Kids, @TravelGov is just trying to tell you that you could get assaulted somewhere if you're an uggo. If you're a 10, you're good to go!

— Molly Priddy (@mollypriddy) March 30, 2016
The tweet read said "Not a '10' in the US? Then not a 10 overseas. Beware of being lured into buying expensive drinks or worse - being robbed. #springbreakingbadly".
The well-meaning warning attracted plenty of criticism and ridicule on social media.
@TravelGov what should I do if I am a 10?

— Josh Barro (@jbarro) March 30, 2016
"Do Americans gag when they see your face? Then Europeans will too. You're hopeless"
Love,
The US State Department https://t.co/DgfcWhcUO7

— Roberto Ferdman (@robferdman) March 30, 2016
The offending tweet was later deleted and the department issued an apology.
Some have been offended by our earlier tweet and we apologize that it came off negatively (1/2)

— Travel - State Dept (@TravelGov) March 30, 2016
We see many Americans fall victim to scams each year & want all to be careful while traveling 2/2

— Travel - State Dept (@TravelGov) March 30, 2016
Another deleted tweet warned travellers about making friends overseas.
"Meet your mate online and now he needs you to send him money overseas? It might be a scam- don't fall victim to it!" it said.
@TravelGov has tweeted out several other pieces of travel advice in the #springbreakingbadly series, most of it quite obvious.
Tempted to buy cheap pirated goods overseas? Don't. You could be prosecuted in the U.S. #springbreakingbadly

— Travel - State Dept (@TravelGov) March 28, 2016
If someone asks you to take a package overseas, dont do it. Foreign jail is not where you want to spend spring break. #springbreakingbadly

— Travel - State Dept (@TravelGov) March 29, 2016
Hopping on a bus across the border? Be sure you have enough money for trip or could end up broke & 1000 miles from home #springbreakingbadly

— Travel - State Dept (@TravelGov) March 30, 2016
- nzherald.co.nz