Despite the rocky start, Amanda Gillies cannot get enough of Tonga.
I was absent mindedly washing my hands in the tiny toilet at the rear of the plane. Twenty minutes from landing.
Without warning, the floor dropped away, my hair brushed the roof, my heart pounded. The plane shook violently. Up and down, side to side, up and down. It just wouldn't end. I was terrified. Unable to find anything to hold on to, I crouched and prayed.
"Dear Lord, please do not let me die in a public toilet." What a way to go.
About a minute later - and, yes, it felt like an hour - the shaking lessened, allowing me to escape the small, dark, claustrophobic death trap. I flung the door open, startling wide-eyed, gasping passengers and the strapped-in flight crew, who grabbed me and buckled me up next to them in the galley. This felt rather dramatic, I made no attempt to be cool.
Our eventual landing was gentle.
"Malo e lelei. Welcome to Tonga." I was on the ground, alive.
The air was warm; it enveloped me, like a much-needed cuddle. I stood still, basking in it. I could hear guitars and drumming, laughing - life suddenly felt lighter, brighter.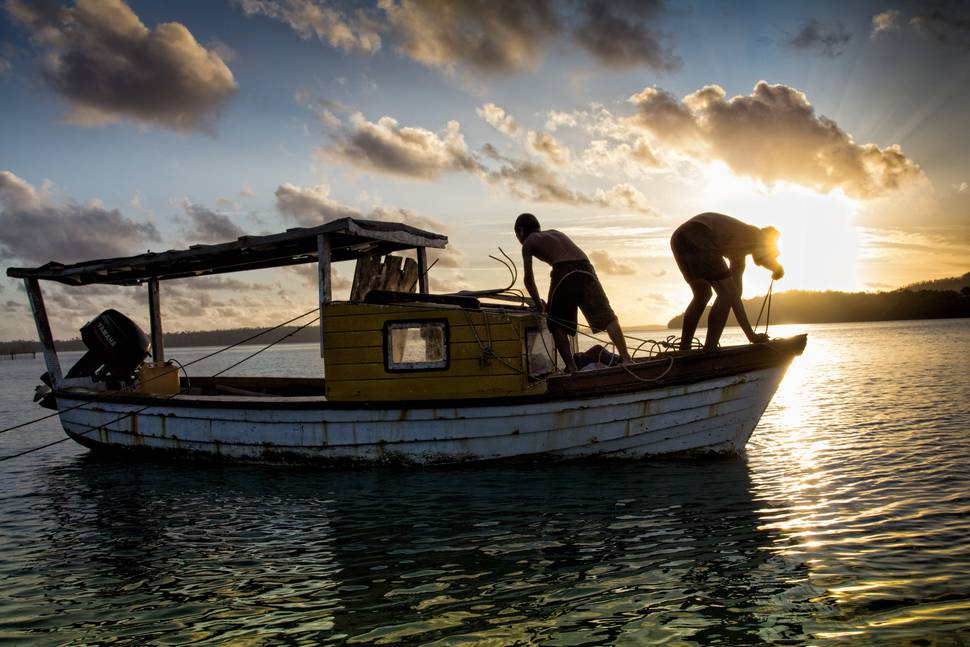 This was my first trip to the small Pacific nation, it was January and the height of summer. The second would follow in an ever-so-slightly-cooler November. I loved both visits.
There are 177 islands in the Kingdom of Tonga, although only 52 are inhabited, with most of the population of 100,000 living on the main island Tongatapu, where we made our base.
The drive from the airport to town is surprisingly long for a small island - about 40 minutes. But the road is now sealed, the scenery beautiful.
Children - no shoes, no shirts - play on the roadside, waving and smiling, some throw around an oval ball. Rugby is the national sport.
Their homes are shacks, built out of whatever materials their elders could secure. Braided cords replace nails, coconut leaves make a roof.
Closer to town the buildings are bigger, more robust, more modern.
The churches - and there are many - are impressive, so too the royal residences. No money spared, clearly.
During the first trip, we stayed at the Scenic Hotel, near the airport, it was a standard three-and-a-half-star hotel. The bonus was the pool, big and cold, an oasis in sticky, sweaty 35C heat.
For our second trip, we opted for the Mamta Villas, new and in town, across the road from the ocean. The adjoining restaurant is called Little India, it's down the road from Little Italy. I would have loved a Little Tonga. I never found one. At night, the direct road to the hotel was closed. The King was in residence and didn't want to be woken by the traffic. Fair enough.
We visited the markets, a vibrant jumble of T-shirts and caps and fresh fruit and vegetables. We were offered a good price, we bartered for a better one. Smiles, laughter, banter.
Meat cooking on a spit smelled good. We asked what it was, we couldn't get a straight answer, so we put our Tongan pa'anga back in our wallets.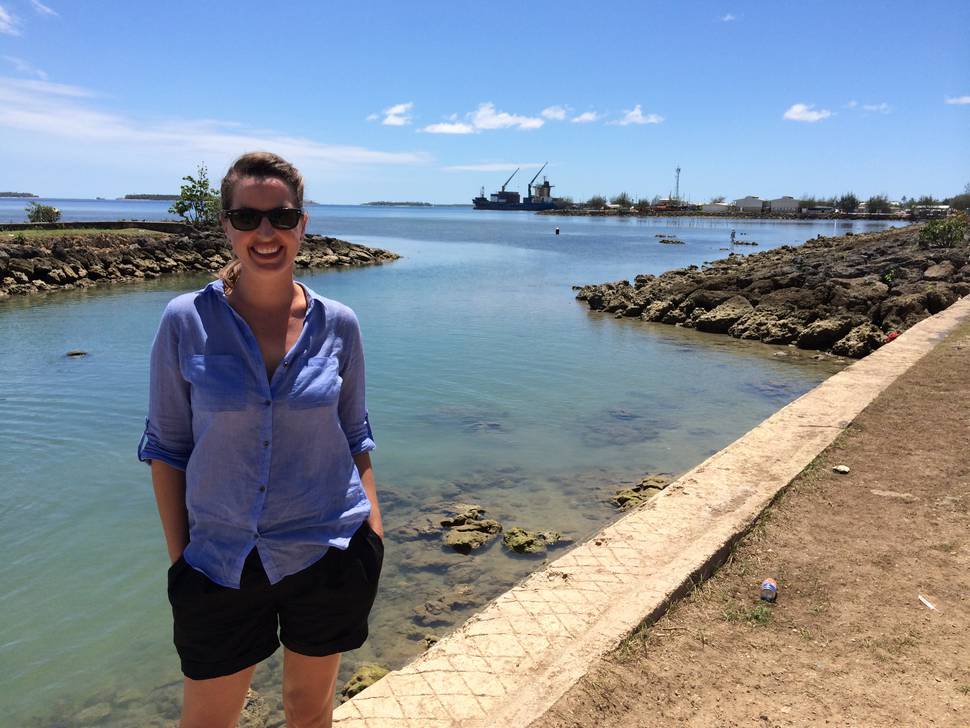 The township mirrors that of other small tropical Pacific islands, a western-style cafe favoured by tourists, shops selling real and imitation goods, tourist stores offering rather expensive local ware, pubs and nightclubs with neon signs and cheap, tasty local beer.
On Sundays, everything in Tonga shuts down. No markets, no shopping, no cafes. Churches are packed, the island air is filled with prayers and hymns. We drove around, ordered room service.
A trip highlight was a two-hour boat ride to an erupting volcano, it was spectacular.
Our first trip to Tonga was five days, our second three. I would recommend the former and a visit to the other islands; hire a boat or go by ferry. Tonga is about a three-hour flight from Auckland - worth it, even in turbulence.
Checklist
GETTING THERE
Air New Zealand flies non-stop to Tonga from Auckland with Economy Class one-way fares starting from $199.
airnewzealand.co.nz
ONLINE
tongaholiday.com