An unfunded shelter mends the wildlife that doesn't make it across Australian highways, writes Shandelle Battersby.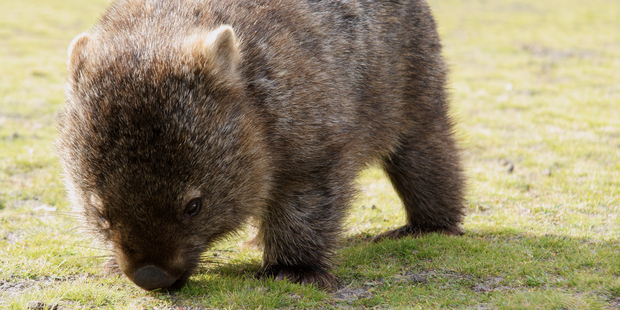 Driving around northeastern Victoria is pretty easy. The Hume Highway, which goes through to New South Wales, is a breeze to negotiate, and the back roads, though occasionally windy and unpaved, are good.
There is one factor, though, that New Zealanders aren't used to, and that's the dangers both from and to the local wildlife.
Loads of signs remind drivers of the kangaroos, koalas and wombats that might cross your path, but I still saw plenty of felled roos as I made my way through the state - and several live ones bounding across the road in front of me. They're big, and if you hit one with your vehicle, it would be a gamble who'd come off best.
One person who works to patch up the creatures hurt by cars, or their orphaned offspring, is Gabbie Mehegan of the Mansfield Wildlife Shelter. This is a private organisation but if you contact Mehegan she's more than happy to show you around. (A donation towards the non-profit, non-funded shelter is an appreciated gesture.)
Mehegan's Barwite property, about a 2.5-hour drive from Melbourne's CBD, is a working farm, but for the past 15 years or so she and her team of volunteers have taken in injured or abandoned animals and nursed them back to health.
On the day I visit, Mehegan has about 50 animals in her care. There's Princess, a sleepy koala who has just started to climb the perch in her enclosure again after suffering a swollen brain following a collision with a car, a galah with many broken bones that had been kept like that in a small cage for years, an eagle with a broken wing from a powerline, a mob of kangaroos with varying injuries, several kookaburras, including an abandoned one too weak to fly, and a lone wombat, Louise - the rest had escaped a couple of nights before - including her pal Thelma.
Louise is a very snuggly baby and nestles in Mehegan's cardigan until I have a cuddle. She curls up in my arms like a kitten. That's very cute and I want to take her home with me, until Mehegan reminds me how big and smelly they get and how they use their backsides as weapons (!), so I reluctantly hand her back.
Mehegan shows me pictures from various bushfires that have affected the area and it's a sombre reminder how vulnerable these animals are and how much risk they face - either at the hands of a human behind the wheel, or at the mercy of Mother Nature.
CHECKLIST
Getting there: Mansfield Wildlife Shelter and Rescue is at Lochiel Rd, Barwite, Victoria (Ph: +61 3 5776 9678).
Shandelle Battersby visited Mansfield courtesy of Tourism Australia and Tourism Victoria