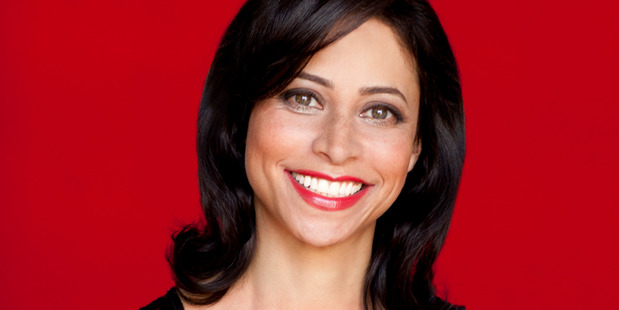 Sam Pease, author of a popular diet book, is about to embark on a year of travel with her 10-year-old son Jet to give him that most precious of parental gifts - quality time.
What was your greatest holiday?
In 1998, my family and I travelled to southern Africa - the first time we'd been away together in 11 years. It was intense and unforgettable, from visiting Fort Hare - Nelson Mandela's alma mater (the university my grandfather built by hand), to narrowly missing a strike by a 2.5m-long deadly black mamba in Swaziland.
And the worst?
My plane touched down in Japan and I realised I wanted to be single. Only there was one small problem ... I was sitting next to my then-boyfriend at the time. Unfortunately, no other accommodation was available so I had to share a hotel room for a fortnight with an ex glaring at me in silence from across the room killing my "I heart Japan" buzz.
If we bump into you on holiday, what are you most likely to be doing?
Everything. I have deep-seated FOMO (Fear Of Missing Out) so I'll be doing it all - being gastronomically brave, adventuring, culture-geeking, building-perving, making new friends and wandering around excitedly saying, "Aaaahhhhh."
If we could teleport you to one place in New Zealand for a week-long holiday, where would it be?
To a secluded beachfront property in Northland. With Johnny Depp.
How about for a dream holiday internationally?
Palau - an archipelago of about 300 islands off the east coast of the Philippines. Aside from giant clams that weigh a tonne and hundreds of coral reefs, blue holes and hidden caves, it has a lake filled with millions of harmless jellyfish you can swim with.
What's the dumbest thing you've ever done when travelling?
In my 20s I was bulletproof, so went bar-hopping and clubbing in Johannesburg by myself on a Friday night ... I ended up having one of the most memorable and safe nights, but seriously ... Han Solo-style partying in Jo'berg? Would not recommend it ...
Complete this sentence: I can't travel without ...
My salon-grade hairdryer. It's heavy and cumbersome but it dries my hair in four minutes. Travel-size and hotel hairdryers take 10 times as long and give me a puff-mullet.
What's the best travel tip you've ever been given?
Always dress for the after-party, even if you're not going to a party. You never know what's around the corner ...
What was the most memorable meal you've had while travelling?
A milestone birthday dinner at an exclusive boutique resort in Vanuatu. The flights were delayed by five days and when we finally arrived at the super-romantic private dining pier, power went out across the island. Twenty minutes later the power returned, and a cyclone hit. A mercy dash back to the safety of the restaurant resulted in shocking the dinner guests with a very public and soggy wardrobe malfunction ...
What's the best thing you've brought back from a trip?
Twelve pairs of ridiculous and Gaga-esque shoes from Malaysia. I had been asked by my then-boss to wear more sensible shoes to work. Instead, I took things up a notch.
Favourite airport to land at?
Dubai Airport. It was the first time I'd been in the Middle East and aside from the heat almost melting my eyebrows off, I was utterly fascinated by men and women wearing dishdashas and abayas.
What's the next trip you've got planned?
It's a big one and we leave in a few weeks ... a round-the-world year-long "edventure" (educational adventure) with my son.
Sam Pease's book Eat Less Crap Lose That Fat (RRP: $24.99) is available at bookstores and online retailers.