As a journalist, Chris Pritchard found he had to use subterfuge to travel to North Korea.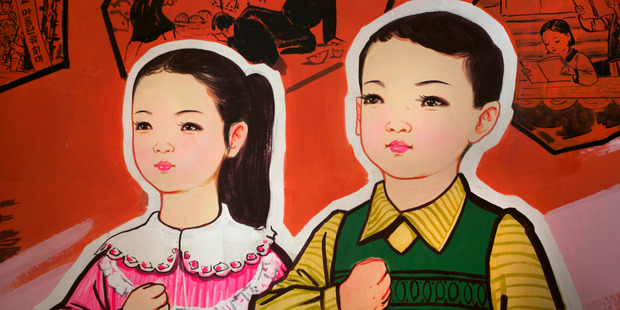 The phone call was unexpected. I'd forgotten about my application, several months earlier, for a North Korean visa.
I hadn't bothered concealing that I was a journalist — believing my direct application would be rejected anyway. Reporters aren't admitted, except with special approval.
Consequently, tours inevitably include reporters claiming other occupations. The North Koreans reportedly know this but comply because unwanted visitors carry foreign currency.
"Your visas are approved," a representative of the Korea International Travel Company, the Government's tourism agency, told me.
"Collect them in Beijing at the DPRK (Democratic People's Republic of Korea) embassy."
I had nothing in writing, I realised on my way to China. But I was so keen to see North Korea that I ignored such concerns.
"Give your occupation as 'travel facilitator'," I was instructed.
I didn't ask what a "travel facilitator" is.
At the embassy, things went wrong. A stern-faced man returned empty-handed from a filing cabinet and told me: "Sorry, no visas."
I begged him to look once more.
He shuffled off reluctantly, returning with a broad smile and a file.
"Your visas are here," he grinned. "You'll enjoy the DPRK."
I took a cab to the Air Koryo office where, after visas were checked, an employee announced, "We have a discount offer — your fares are cheaper than you thought."
A 90-minute flight on an old Soviet jet included copies of the Pyongyang Times and several bottles of Ryongsong Beer. A band played martial tunes as we walked into Pyongyang's small terminal, because VIPs were on board.
Though we organised our own trip, it's far easier to let experts handle red tape. A few travel agents market Korea International Travel Company packages.
More than half of all Westerners go through Koryo Tours (+ 86 10 6416 7544), a Beijing-based British company.
Most groups are between eight and 18 people. Prices vary depending on length, itinerary and numbers.
The North Koreans insist on groups — but these can be "groups" of one. However, this is more expensive because all tourists are supplied with two government minders and a driver.
Tours will operate as scheduled this year, after a tourism ban following Kim Jong-il's death.
Koryo Tours also specialises in little-visited Turkmenistan.
CHECKLIST
Getting there: Korean Air flies direct from Auckland to Seoul. Fathom Asia has day tours from Seoul to Gaeseong.
Further information: See visitkorea.or.kr.
- AAP