A free service in the US is rare. This one showcases America's heritage to the world, writes Alex Robertson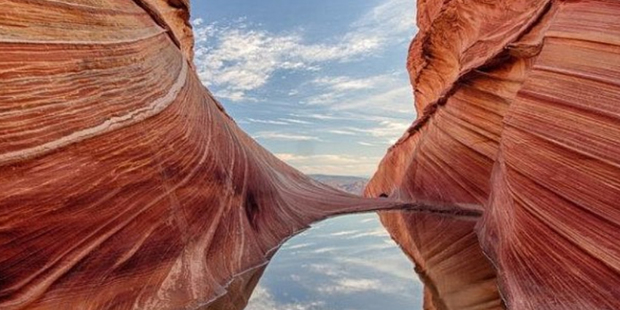 Great travel photographs have been my inspiration to visit far-flung corners of the Earth to the extent that I spend half my time trying to find the exact scene I once saw and the rest of it trying to capture it with my camera.
I blame magazines like National Geographic for my obsession. Beautifully crafted photographs taken in perfect light by masters who are at the top of their game using the latest and best equipment are exquisitely reproduced on weighty, glossy paper to be savoured at the viewer's leisure.
There was nothing like it to drive the phenomenal growth in tourism over the past couple of decades. Nothing, that is, until the internet came along.
Today we are bombarded with fantastic images in a confusing stream of data funnelled through our computers, smartphones and tablets.
The result is a problem of how to filter and make sense of what we're seeing and still ensure that we're getting the best there is.
Well, National Geographic is online these days, but you have to put your hand in your pocket to get access to all those fantastic images.
My favourite - and free - method for lapping up some great imagery, although limited to the good old US of A, is to follow the US Department of Interior's Instagram account.
Here, you will see an amazing array of pictures from all over America - a lightning strike in the Grand Canyon, Old Faithful in the early morning light, a tiny figure with arms outstretched against the immense country in the state of Montana, a stunning reflection at the Vermilion Cliffs in Arizona.
The pictures are submitted by photographers who share the common goal of "protecting America's natural resources and heritage, honouring their cultures and tribal communities" as defined in the Department of the Interior's mission statement.
It's good there is still this altruistic element in the ultimate user-pays society.
The only downside is that it has given me even more places to visit and the requirement for me to waste even more time in my efforts to emulate all this fantastic work.