The land of Oz serves up its best food and wine in a winter of events to suit every taste, writes Leah McLennan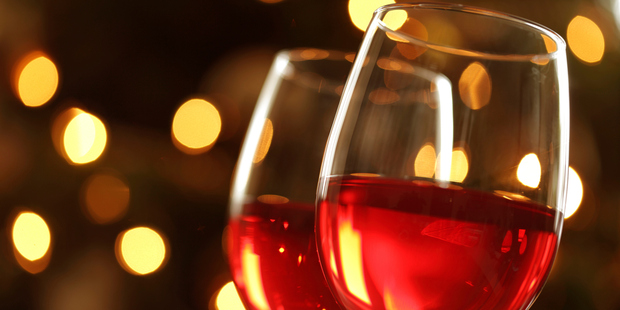 Feel like a tipple? Australia's wine regions have much to offer visitors, whether you're a wine connoisseur, foodie or lover of natural beauty.
Here are some events to base your getaway around.
SWAN VALLEY, WA
The Swan Valley, a half-hour drive from Perth, features a rich fusion of wineries and fine food. The valley is Western Australia's oldest wine region and produces speciality whites, such as Verdelho, as well as full-bodied reds and fortifieds. Other attractions include art galleries, boutique beer outlets, a chocolate factory and animal encounters.
Event: Vintage Cellars International Wine Fair, May 6. This two-day event celebrates great wines from around the world.
TAMAR VALLEY, TAS
Northern Tasmania's Tamar Valley is home to more than 30 wineries and some of the finest wines in the world. The unique cool climate produces elegant sparkling wine, chardonnay and riesling, cabernet sauvignon and pinot noir.
Event: Taste of the Tamar, July 21-22
This annual event held in Hobart showcases the region's premium wines and local produce.
BAROSSA VALLEY, SA
The Barossa, just over an hour's drive from Adelaide, is home to big names, such as Penfolds and Jacob's Creek, and many boutique wineries.
The region has cool summers and rainy winters, perfect for shiraz and rich cabernet.
Other attractions include Maggie Beer's Pheasant Farm Shop and, because of the region's strong German influence, you can find butchers selling bratwurst sausages and bakeries offering yeasted cakes, such as streuselkuchen.
Event: Barossa Gourmet Weekend, August 17-18
Nearly 30 wineries will showcase their wines paired with food.
YARRA VALLEY, VIC
More than 100 wineries are spread across the picturesque hills and valleys of the Yarra, less than an hour's drive from Melbourne.
Victoria's best-known wine region is famous for chardonnay, pinot noir, shiraz, sauvignon blanc and sparkling wines.
Wineries range from small family-owned vineyards to large scale exporters, such as De Bortoli and and Tarrawarra.
Other attractions include Healesville Sanctuary, TarraWarra Museum of Art and the impressive Innocent Bystander, a one-stop shop with a cellar door, restaurant, artisan bakery and cheese room.
Event: Shortest Lunch, June 22-23
Celebrate the shortest weekend of the year at this boutique Yarra Valley event where 13 wineries throw open their cellar doors, expertly matching food and wine.
SOUTH BURNETT, QLD
This region, 200km north-west of Brisbane, is the fastest-developing wine area in Queensland. There are more than 25 vineyards and several cellar door outlets with tasting and sales.
Event: Vine Dining, August 18
This all-day dining event provides an opportunity to sample boutique Queensland wines matched with meals prepared by local chefs. It's held at Barambah Wines, Clovely Estate and Bridgeman Downs Cellars wineries.
HUNTER VALLEY, NSW
Australia's oldest winemaking region, two hours' drive from Sydney, is home to more than 120 wineries. It's known for its classic white-wine varieties of semillon and chardonnay, and pinot noir and shiraz in the red category.
Many big-name companies call this region home, including Wyndham Estate, Lindemans, McWilliams, Rothbury and McGuigan.
Event: Hunter Valley Wine and Food Month, throughout June
There are still tickets left to events in the Hunter Valley throughout June. Try the Fireside Series, which has guests cosying up by the fire to indulge in some fine food and wine, or the Winemakers' Table Series, where guests dine with Hunter Valley winemakers and chefs.
ACT
The tranquil rural countryside is home to more than 100 vineyards with most less than an hour's drive from Canberra.
The range in temperature, vineyard elevations and soil types enables production of riesling, chardonnay, pinot noir and shiraz.
Event: Truffle Festival, June 21-August
Wineries, restaurants and bars participate to mark the start of truffle season, recognising the region's quality French Black Truffle.
CHECKLIST
Getting there: Major airlines fly to Australia's biggest cities from Auckland.
Online: apluswines.com
- AAP