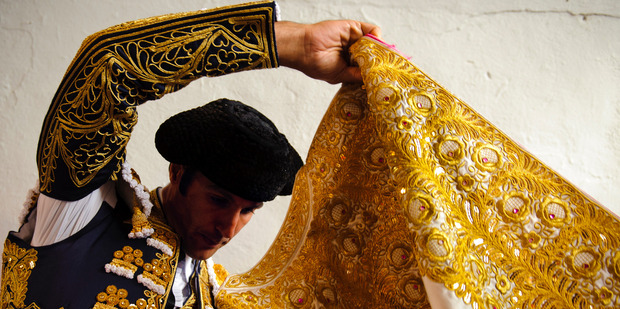 In Spain, they love bulls so much they torture them publicly, kill them slowly and cheer loudest when their ears are cut from their still-warm bodies.
Indeed, an evening at the corrida de toros makes for a fascinating spectacle.
Catalonia banned bullfighting earlier this year, but it remains a major tourism drawcard across Spain, and a staple feature of local culture.
Catalonia's ban could be as much an expression of regional identity as a defence of animal rights. Bullfighting is a key element in the imagery of Spanish nationalism and some in Catalonia felt that - like much that is popular in Madrid - it diluted Catalan identity.
Bullfighting remains most popular in Andalucia and the capital, Madrid. The 20,000-seater Las Ventas in Madrid, at Plaza de Toros, is the best place to see corrida. They're in business every Sunday from May until October.
During the three-week Festival de San Isidro starting in late May, there are bullfights every day, and this is when the superstar bullfighters will be in action.
It's a gruesome show. The animal rarely dies cleanly. The crowd applauds a bullfighter who "dances" closest to danger and ultimately makes the cleanest kill.
If the fight is felt to be a particularly good one, the crowd implores a local dignitary to allow the bullfighter the honour of cutting and keeping an ear from the beast. In rare cases - and after much cheering - he might be permitted both ears.
Meat-eaters may wonder if the fate of these bulls is any worse than that of cattle processed in a Kiwi meatworks.
The same eye that judges the Spanish taste for bullfighting probably wouldn't look sympathetically upon some of the recreational fishing practices that take place on the Hauraki Gulf.
Both have their place.