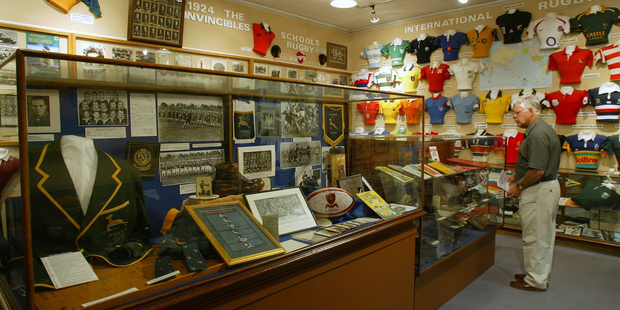 Poor old Palmerston North. While the citizens of Auckland and Wellington feel affronted when our hometowns don't top the Rough Guide and Lonely Planet lists of the Most Awesome Places in the World, those trapped - sorry, living - in Palmy are simply grateful to see the wooden spoon go to Invercargill.
News reaches us of an utterly non-scientific - yet eyebrow-raising - survey by website Travelbug which has found just 122 Kiwis out of 17,000 surveyed (0.7 per cent) fancy a visit to the Manawatu/Wanganui region.
No 1, predictably, was Queenstown, favoured as a future domestic destination by 18 per cent of those in the survey. (A declaration of interest: I'm from Waiuku and lived in Invercargill, so I've heard all the best lines of hometown abuse.)
Perhaps John Cleese was on to something. Back in 2005, after performing in Palmy, the former Python helpfully suggested: "If you wish to kill yourself but lack the courage to, I think a visit to Palmerston North will do the trick."
Cleese, it should be noted, got out of Palmy alive. (For an English celeb winding up regional New Zealand, Cleese has some way to go to match the Rolling Stones' walking laboratory experiment, Keith Richards. In 1965, the well-travelled guitarist memorably declared Invercargill to be "the arsehole of the world".)
We Kiwis take these insults hard. The people of Palmy, following a suggestion from Palmy-born comedian John Clarke, named a local rubbish tip Mt Cleese.
A spokesperson for Vision Manawatu says the region has bucked a downward trend, with overnight visitor numbers comparing well with other centres.
Like anywhere, Palmerston North has its charms. It's home to the New Zealand Rugby Museum and, er, a miniature railway in a local park.
Earlier this year, the Manawatu leg of the highly promising New Zealand Cycle Trail opened.
But it's not Queenstown - and few in Palmy would have any illusions about their hometown as a tourist mecca.
So, like Cleese's comments, it's best not to take a self-selecting online survey too seriously (though try telling that to the No 1-ranked folk in Queenstown).
It's worth remembering too, that Cleese was also pretty hard on his hometown, Weston-Super-Mare, which was bombed during World War II.
"The Germans are supposed to be an economical and logical people," Cleese noted.
"So why did they do it? There was nothing in Weston that would have been worth more than the bomb."