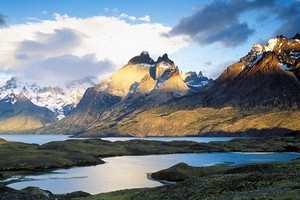 My wife and I are keen travellers now in our late 70s. Each of us has a pre-existing, heart-related condition, which have been managed successfully with preventative medication.
However, we are now finding that some insurance companies, while still allowing us medical insurance to certain countries, are either exempting these health conditions or charging a hefty premium for their inclusion.
While we would always take out standard medical insurance, we wonder whether, if we are refused cover for our pre-existing condition, we should take a chance that we won't suffer from heart trouble while overseas.
To minimise the financial risk, it would obviously make good sense to concentrate on visiting countries where we can receive reciprocal medical care or those with low costs. Countries such as the US, with high medical costs, would be non-starters, but we hope that Europe and the UK, and perhaps Australia, might be better bets (we are long-time NZ residents but born in the UK and hold NZ and EU passports).
We would appreciate your advice about the safest countries, from a medical viewpoint, to visit.
- John Hall
You are right to be cautious when it comes to your health insurance. The New Zealand Government travel advisory website states: "If you can't afford travel insurance, you can't afford to travel."
New Zealand has reciprocal public-funded health care agreements with Australia and the United Kingdom. This means you are entitled to a certain level of health care, free of charge. The Ministry of Health website has information on the range of services you are entitled to when in these countries.
Holding an EU passport, however, doesn't mean you will get free health care in Europe. UK citizens are eligible for a European Health Insurance card (EHIC), ensuring health care benefits while on the continent. Unfortunately this is not available if you don't live in the UK.
Europe is a good place to get sick, as health care is generally excellent - you are never far away from a world-class emergency department - but without full-cover health insurance, you will have to pay for it.
If you decide to travel to less developed countries, you would be wise to investigate the standard of medical care they offer. A good place to start is mdtravelhealth.com, which provides country-by-country information including any specific health risks.
Another useful resource is fco.gov.uk, which details health care information around the world, as well as advice on general safety, local laws and customs.
The World Health Organisation's annual International Travel and Health (downloadable from its website) is also useful.
All Lonely Planet destination guidebooks provide advice on safety and health, but three pocket-sized guidebooks focus specifically on healthy travel in popular and intrepid destinations: Africa Healthy Travel, Asia and India Healthy Travel and Central and South America Healthy Travel.
Other recommended references include Travellers' Health by Dr Richard Dawood and Travelling Well by Dr Deborah Mills.
Patagonian pleasures
My partner and I are planning on exploring the Patagonian region of South America for three weeks at the start of next year. We would like to do most of our travelling overland and will be sticking to a tight budget. Can you please advise on transport options and camping spots in the region?
- Jodi & Kris
If you're counting the pennies, your best bet is to do most of your travel by bus. Larger companies link the main cities in Chile and Argentina, while smaller local services cover more remote areas. The websites gochile.cl and busstation.net have information on the services available.
Car rental in Argentinean and Chilean Patagonia is expensive and you're unlikely to find any good deals that allow you to pick a car up in one location and drop it off in another.
If you're starting your trip in Buenos Aires, a good option is to fly south to Ushuaia in Tierra del Fuego, the southernmost city in the world.
From there you can hop on a ferry and sail through the Magellan Strait into Chile before heading north via bus to Puerto Natales and Torres del Paine, whose granite pillars dominate this amazing landscape. Horse trekking, kayaking and hiking opportunities abound.
Once you've knocked off the famous W or Circuit hiking trails of Torres del Paine, travel by bus again to El Calafate for a bit of a pit stop before being gob-smacked by the 35km long and 5km wide Glaciar Perito Moreno in the appositely named Parque Nacional Los Glaciares.
If all that ice leaves you cold, you could opt instead for El Chaltén, arguably Argentina's hiking capital.
Camping is available at all of the places we have mentioned and there are also refugios (rustic shelters) in the parks and reserves. It's a good idea to book ahead in January, the busiest time of year.
Win a Lonely Planet guide book
Email your questions to travel.info@lonelyplanet.com and they'll be answered by Lonely Planet's experts. In addition, the best question each week will earn a Lonely Planet guidebook. Add your postal address and the guidebook you'd like to receive.
Not all questions are answered and Lonely Planet cannot correspond directly with readers.