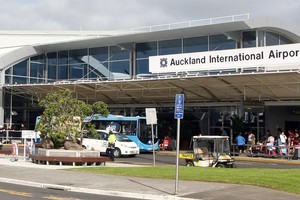 A surge in off-site parking has made dropping yourself off at Auckland Airport an attractive option.
For overnight stays, Air New Zealand Parking, 4km from the terminals, is generally the cheapest at $15 uncovered or $19 covered.
For longer trips, Park-and-Fly and Flyaway do five days for $25 and Aeroparks does eight days for $48.
Most operators are 3km to 5km away and shuttle passengers to the terminal. Go online for the best specials. Rates are calculated by calendar day not 24-hour periods.
For an even easier getaway, Skyway does covered valet service for $47 overnight or uncovered valet service for $36 overnight - just drive to the terminal and drop your keys at the desk, they're less than 2km away from Auckland Airport. Business Express at the domestic terminal, less than a minute away, costs $43 overnight.
Parking within the airport's long-term park will set you back $106 for seven days but just $49 if booked online. The $13 rate for two hours in the main park is $6 if pre-booked online 30 minutes in advance.