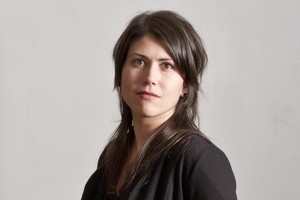 Do you travel light or heavy?
Light! Not a fan of carting round luggage.
Cattle or first class?
Cattle unfortunately.
I can't travel without ...
Water, a warm scarf and music.
What type of suitcase do you carry?
One of those hard plastic ones with wheels, so I can sit on it.
What's always in your hand luggage?
My iPhone, wallet and a whole bunch of random bits of paper and receipts.
Are you a planner or last-minute packer?
Last-minute packer.
What's the best thing you've brought back from a trip?
The reconfirmation that Wellington is actually a pretty cool place to live.
Favourite or most exciting airport to land in?
Singapore - good food, showers, swimming pool and shopping. Great for long stopovers.
Best packing tip?
If going to a third-world country, take conservative clothing, and if travelling to a first-world country, take your Sunday best so you don't stand out as a tourist.
Most memorable trip?
Vietnam this year. My partner and I travelled by motorbike in the middle of the monsoon season via the Ho Chi Minh Trail. It was a proper adventure.
Gosia Piatek is the director of Kowtow, a sustainable clothing label from Wellington that works with certified fair-trade organic cotton growers in India.