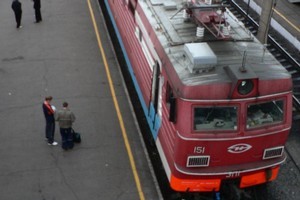 A friend and I have just started to plan a trip on the Trans-Siberian Railway route (China-Mongolia-Russia) after a five-month trip around Asia. We will be on a shoestring budget but want to make the most of it. How long would you recommend making this trip to get a real appreciation of the route, and what are some highlights?
- Lauren Joe
Travelling non-stop on the epic 7865km Trans-Mongolian route from Beijing to Moscow will take just under seven days, but we'd recommend a month or more to get at least a taste of the three countries you'll pass through.
Worthy sights are too numerous to mention, but here are some highlights, as recommended by Lonely Planet authors:
Alight at Ulan Baatar and explore the alpine scenery of Mongolia's Gorkhi-Terelj National Park. Dip a toe into Lake Baikal's chilly sapphire waters and, if you can spare the time, take a side trip to the remote Barguzin Valley, with its snowy peaks, salt lakes and fairy-tale villages.
Consider spending a couple of days in the appealing cities of Omsk and Tyumen and, just before the end of the line, hop off at Nizhny Novgorod, swap the train for a boat and cruise the Volga, Europe's largest river.
To keep costs down, avoid staying in major cities along the way and use the platskartny (third-class carriages) of overnight trains instead of hotels. Otherwise, stay in hostels and homestays.
Lonely Planet's Trans-Siberian Railway guide has information on journey logistics, what to see and where to stay along the way. The Thorn Tree forum will put you in touch with folk who have ventured on and off the rails before you.
Another excellent resource is the info-packed Man in Seat 61 website, which has tips and train times for the Trans-Siberian and a comprehensive booking guide.
Speaking even a little of the local lingo will enhance your trip considerably; pick up Mandarin, Mongolian and Russian phrasebooks and start practising Mongol lesson 1: Bid odoo khaan bain ve? Where are we now?
* Lauren Joe will receive a copy of Lonely Planet Trans-Siberian Railway ($55).