Do you travel light or heavy?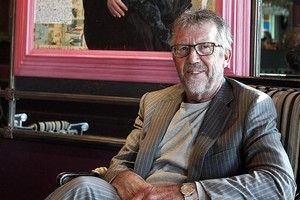 I travel according to the size of my suitcase - so whatever suitcase I take I tend to fill it.
Cattle or first class?
In-between - I don't like cattle class but I object to paying the price for first class so I tend to travel premium economy or business class on long haul.
I can't travel without ...
My phone, dry socks and motorcycle gloves.
What's always in your hand luggage?
My noise-cancelling head phones.
What's the best thing you have bought back from a trip?
My life! For the best object, an oil painting I picked up in Queensland called The Attack of the 60 ft Vermeer Inspired Doll and Despondent Chicken by Simon Mee. It has pride of place in Museum Hotel's French restaurant, Hippopotamus, and is one of the more than 70 contemporary art works throughout my hotel.
Favourite or most exciting airport to land in?
Wellington is hands-down my favourite airport because of the adrenalin rush you get when you finally manage to bump your way on to the tarmac after braving hurricane force turbulence.
Most memorable trip?
Motorcycling in the northwest frontier provinces of Pakistan, in Taleban territory, on my way through the Karakorum mountain range to China and eventually Tibet - a journey of 6000km through arguably the best (and most dangerous) scenery in the world.
Chris Parkin is owner of Museum Hotel, New Zealand's only independent boutique art hotel. Recently awarded a NZ Order of Merit for Services to the arts and business, he will receive his badge at Government House today.