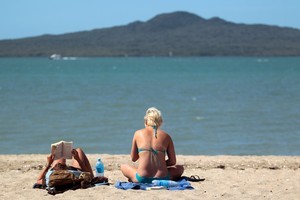 Latest figures show Auckland is the most popular destination for New Zealanders travelling within the country.
Hotel booking website Hotels.com says Wellington is the next most popular destination, followed by Christchurch.
Marketing manager Katherine Birch says the most popular overseas destination for New Zealanders is Sydney, followed by Melbourne and San Francisco. London is the most popular European city for us to visit.
And despite lower hotel prices last year and the recent disaster in Christchurch, the outlook for the hotel market in New Zealand remains positive.
Ms Birch says hosting the Rugby World Cup this year and the country's stunning natural beauty will continue to attract international travellers.
"We look at the prices that our customers actually pay and what they paid in 2010," she told Newstalk ZB.
"Whilst Christchurch at the moment is suffering, it will only be in the short term."
- NEWSTALK ZB