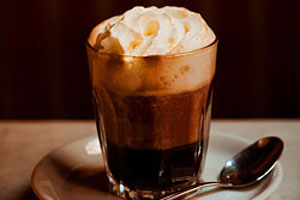 Vienna is a great place to live. Indeed, it was named the world's most habitable city in a survey conducted by global consultancy Mercer earlier this year. And, the qualities that pushed it to the top of the poll - excellent public transport, great restaurants and cultural events, a density of Habsburg Empire architecture in its compact centre, and an abundance of green space - also make it one of Europe's most pleasant cities to visit.
For art lovers, the current Michelangelo show at the Albertina is the first exhibition of his work on such a grand scale for more than 20 years.
Then there's the Belvedere Museum's Klimt exhibition - affording a head start on the Klimt-mania set to descend in 2012: the 150th anniversary of the birth of one of Vienna's most famous sons.
Vienna's Christmas markets have just opened and continue until Christmas Eve, providing an atmospheric (and cake-fuelled) way to do your stocking-filler shopping.
DON'T MISS ...
Schoenbrunn Castle: This former royal palace in an old imperial hunting park began life in the 1600s but was completed, with a revamped design by court architect Nikolaus Pacassi in the 18th century. This is an imposing building to say the least. Its gardens and ground - housing a zoo which is the oldest of its kind in the world - are an attraction in their own right, and a Unesco World Cultural Heritage Site.
Enjoy a moment of peace in St Stephen's Cathedral: This landmark in the heart of the city may be a religious marvel but it's also part of a wider local identity; if you're in Vienna over New Year it's the cathedral's Pummerin Bell that you'll hear.
Take a wander through the Hofburg Palace: This former imperial residence is an unmissable part of most visits to Vienna, partly because you're almost certain to walk through its extensive grounds as you pass through the city. It's worth pausing as you go, though. It houses the imperial silver collection, a museum dedicated to the Empress Sissi, and the imperial apartments, and it also now hosts the Austrian president's offices.
Take a tram ride around the Ringstrasse, the boulevard that loops the city in pomp and majesty; the national theatre, museum of art history, Museums Quartier, city hall, the parliament and opera are all here. Although there is a special tourist tram that covers the whole circuit, it's cheaper and just as easy to create your own circuit on the No 1 and No 2 trams (free with a Vienna Card, which includes all travel on public transport, plus discounted entry to many of the top sights).
Take a ride on the Ferris wheel, or Riesenrad, in the Prater amusement park: Set in former hunting grounds, the "Wurstelprater" first opened to the public in 1766 but its big wheel didn't arrive until 1896. Since then, it's offered visitors and residents alike great views over the city and has featured in films such as the 1949 Orson Welles thriller The Third Man and the 1995 Ethan Hawke romance Before Sunrise.
WHAT'S NEW
District 2: Vienna's Second District, or Leopoldstadt as it became known after the expulsion of the area's Jews by Leopold I in 1669-1670, was once neglected and rather deprived but has recently been gentrified, partly due to the extension of the U2 metro line. As well as the age-old Karmelitermarkt (food market) at its heart, attractions in this up-and-coming area include the fashionable Skopik & Lohn restaurant, which this year opened an extra room and refocused the menu on French and Austrian favourites. Nearby is Fluc, a creative space based in a former pedestrian tunnel that puts on contemporary art and music events.
WHERE TO STAY
A Four Seasons and a Shangri-La are set to open in Vienna over the next few months, along with the revamped Schwarzenberg Hotel, but the Sofitel will pip them to the post as the newest luxury pad in town. Scheduled to open in mid-December this bold glass and steel tower has been designed by Pritzker prize-winning architect Jean Nouvel and is aiming for five-star status. It'll be a whopper, with 182 rooms and suites, interior design and lifestyle shops plus Le Loft, a panoramic glass-fronted restaurant on its 18th floor.
CENTRAL CEMETARY
Visiting a cemetery might seem a slightly ghoulish thing to do on a city break, but in this case it's perfectly in keeping with the Viennese penchant for morbidity. Not only does Vienna's biggest cemetery hold the graves of such luminaries as Beethoven, Strauss, Schubert, Brahms and Austrian pop sensation Falco, but visitors can also find their way around the peaceful site much more easily thanks to newly launched English language audiotours. Taking four hours in total, these cost €7 (NZ$12.40) to hire and you'll need to leave some form of identity at the main entrance (gate 2). Getting there is an easy 20-minute tram ride (Nos 71 or 6) from the city centre.
SWEET TREATS
No trip to Vienna would be complete without coffee and cake; you can't walk more than about 50m without coming across a coffee house. But, though a slice of the classic Sachertorte at the Hotel Sacher is a must on most tourists' itineraries, spangling new cafe cum restaurant Orlando di Castello offers a more modern take on an age-old Viennese institution. Stepping inside the all-white interior feels a bit like climbing inside a giant, very stylish meringue and the cakes are exquisite; try a petal-topped macaroon with fresh raspberries, lychees and a rosewater and lime mousse.
RIVERSIDE REINVENTION
Opened in July, and occupying two floors of the new boat terminal for the high-speed catamaran linking Vienna and Bratislava, hip new hangout Motto am Fluss has an upstairs cafe and a smart restaurant and shop below decks. There are outdoor tables overlooking the water for sunny days and, indoors, a cosy collection of wooden tables (with individual toasters for customers to serve the cafe's delicious freshly baked bread just to their liking); Sunday roasts here are the big thing.
Part of a wider reinvention of the canalside, Motto am Fluss is opposite a man-made "beach" and just down the road from the Badeschiff, a floating swimming pool, disco and restaurant, where one of Austria's best chefs, Christian Petz, is now doing the cooking.
Another reason to visit? As no one else can use the Sacher name, at Motto am Fluss they do their own version of Vienna's most famous cake; a more moist "Schlachertorte", named after the company's owner.
- INDEPENDENT