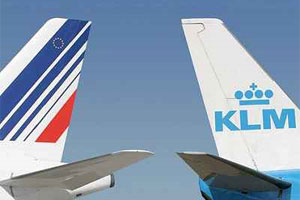 Obese passengers flying with Air France-KLM may have to pay more following the introduction of new rules later this year.
Company spokeswoman Monique Matze told AFP passengers who were unable to squeeze into a single aeroplane seat would have to pay 75 per cent of the cost of a second seat.
The new measure was being introduced for "safety" reasons and would come into effect on all flights from April 1, Matze said.
The additional charge will apply for any post April 1-tickets booked from February 1 onwards.
Air France and KLM merged in 2004 but both airlines continue to fly under their own brand names.
- NZ HERALD STAFF