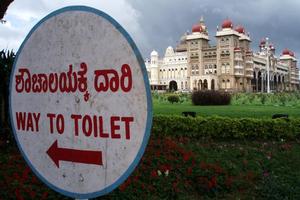 Fancy a free holiday in Mexico, all expenses paid? Or perhaps Guatemala appeals? Flights and hotel accommodation up to the value of €1600 ($3250) are on offer for 900 volunteers who are prepared to test a remedy for one of the most common holiday afflictions - travellers' diarrhoea.
In a novel twist on the usual drug company trial in which volunteers are paid to attend a clinic and be injected with a new agent to see how they react, the "Trek Study" sponsored by Intercell, a United States vaccine manufacturer, is instead dispatching willing backpackers to a part of the world where the bacteria that cause runny tummies are rife.
Volunteers will stay in three-star hotels but can choose where they go and what they eat and drink, provided they do not stray more than three hours' travelling time from one of the centres in Mexico or Guatemala where they are required to attend for blood tests and to provide stool samples if they develop an upset stomach.
A second study is planned for travellers to India, for which recruitment has not yet started. Thomas Lingelbach, chief executive of Intercell, said the company hoped to obtain a global licence for the product. "We need to show the vaccine is effective in different geographical settings, as the bacteria that cause diarrhoea are different in different regions. ... we estimate we could get peak sales of €500 million a year in five to 10 years."
In Britain, drug trials were popular with students as a way of boosting meagre bank balances until a 2006 catastrophe in which six volunteers nearly died at Northwick Park Hospital in north-west London after a trial of a monoclonal antibody, TGN1412, went disastrously wrong.
That was a Phase 1 trial - the first time the drug had been tested in humans. The travellers' diarrhoea vaccine has been tested on humans and an initial study with 170 American volunteers, who travelled to Mexico and Guatemala, was encouraging. Half were given the vaccine and half a placebo. Results published in the Lancet medical journal last year showed it reduced incidence of diarrhoea by 75 per cent.
Travellers' diarrhoea lasts for about four to five days, involves 18 trips to the toilet and leaves sufferers dehydrated and debilitated.
In the Lancet study, 21 per cent of those given the placebo had a moderate to severe attack of diarrhoea compared with 5 per cent of those who received the vaccine. For the new study, volunteers aged 18 to 64 are being recruited in Germany and Britain and 200 of the 1800 sought in both countries have so far signed up, according to Intercell.
The vaccine is delivered through a patch worn on the arm for six hours three weeks before travelling, followed by a booster dose delivered via a second patch one week before travelling. Volunteers are required to attend for blood tests and given a kit to collect stool samples.
- INDEPENDENT