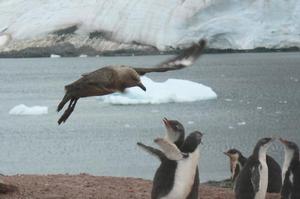 I love taking photos when I'm travelling. Partly, of course, that's because I need them to illustrate my stories. But it's also because I enjoy the challenge of trying to work out how best to capture the full flavour of all the amazing experiences out there. And, as well, photos are a great way to relive those experiences and share them with others.
Of course, most of the time when I get back home the photos don't actually live up to the reality, though they still act as pleasant reminders.
Often that failure is because I don't have the time or the patience to wait for exactly the right moment or for the light to be just perfect. Other times it's just that I lack the compositional or technical skill of the real photographers.
Still, there are a few pictures that I've been really pleased with. At the Taj Mahal, for instance, after an evening visit when the place was overrun with sightseers, I got up before sunrise and photographed it in the beautiful dawn light before the crowds arrived.
In Papua New Guinea I just loved the shot I got of a Huli wigman - he makes hair grow fast so it can be made into ceremonial wigs - lined up with his students in a small clearing on a river bank.
And in Antarctica I wanted to get a photo of a skua dive-bombing a penguin chick, so I squatted for more than an hour alongside a penguin rookery until an attack happened in the right place for me to capture it (and I'm delighted to have an excuse to print the result).
Most people will have at least one photo from their travels they're especially proud of and would like to show off to others. So here's your chance.
Panasonic have given us three of their new Lumix DMC-FT1 compact waterproof cameras worth $799 each to give away for the most outstanding overseas travel photos, plus another camera as an incentive for readers to take part in a vote to decide which is the best.
I've had a play with an FT1 and, while I would have liked a wider lens, the fact that its waterproof, dust-proof and shockproof make it nearly the perfect compact travel camera.
If you'd like to have a go at winning one, visit nzherald.co.nz/travel, to check the conditions and upload your photos ... or you might just like to have a look at the entries.
We'll run some of the best offerings in forthcoming issues of Herald Travel and the winners will be named on August 11.
- Jim Eagles
Pictured above: It took more than an hour for Jim Eagles to capture this shot of a skua attacking a gentoo chick in Antarctica.