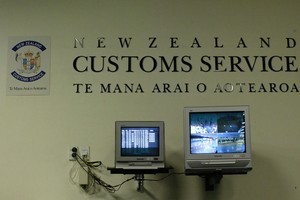 An American tourist was this week held in custody and charged for telling an Auckland Airport border security officer: "You missed the bomb in my jacket."
Sean Ross Stanley, 46, was charged with providing information relating to the safety of an aircraft knowing that information to be false or in a manner reckless as to whether it is false on August 29.
"He is old enough to know better," said Auckland Airport Police Commander Inspector Denise Traill.
"It was a reckless and false statement to be made and he was subjected to a search and placed under arrest."
The charge carries a maximum of 12 months' imprisonment and a $10,000 maximum fine.
"He was placed in custody overnight, missing his flight," Traill said.
"He appeared in the Manukau District Court the next day and was eligible for diversion and subsequently left the country."
To be eligible for diversion, it had to be the man's first offence and he had to admit that what he did was wrong.