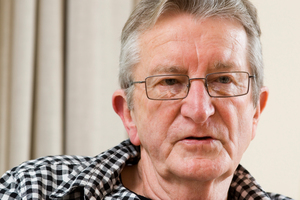 Fair Go founder Brian Edwards has made a scathing attack on the consumer affairs programme.
The TV One show's original frontman has questioned the programme's ethics, criticising its reporters and investigative practices.
In a post on his website yesterday, Dr Edwards uses a "Kafkaesque" scenario to describe Fair Go.
"It's hard to believe that a monstrous court like the one in the Kafkaesque story could exist in New Zealand. But it does. It's called Fair Go. I set it up 35 years ago."
In The Trial, Franz Kafka writes about a man arrested and prosecuted by a remote authority for an unspecified crime he has no knowledge of.
In his website post, Dr Edwards accuses the programme of minimising issues into its allocated time frame.
"This week I was acting as a support person to someone who is taking a case to the Disputes Tribunal.
"After an hour and a half of questioning by the referee, we still hadn't sorted out the facts of the case, let alone come remotely near to any clarity on who had right or the law on their side.
"Fair Go can get through three such issues in 22 minutes."
Dr Edwards also said reporters had a "vigilante" attitude to complaints brought to the show.
Kevin Milne, who presented Fair Go for more than 10 years, told the Herald he was disappointed at the comments.
"I think Fair Go, for all its shortcomings, has been a fantastic programme," he said.
"To say that the programme over all those years, some way or another did not do its job, I think is very, very sad."