Kiwi wireless power firm mulls listing as it signs pact with Texas Instruments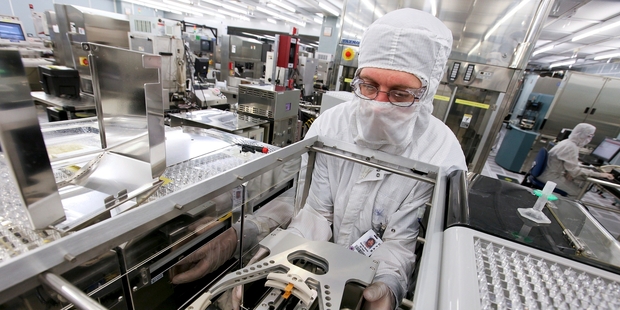 New Zealand wireless charging company Powerby-Proxi has signed a royalty deal with one of the world's biggest semiconductor companies, Texas Instruments, as it gears up to double in size and mulls a sharemarket listing.
PowerbyProxi started life at the University of Auckland and has developed wireless charging pads for consumer devices such as smartphones and television remotes. It believes that in the next decade it could help revolutionise the way electricity is delivered around homes and businesses and used to recharge battery-powered cars.
Executive chairman and chief executive Greg Cross said wireless power technology could ultimately mean the end of the three point plug.
"Wireless power is not only going to consumer devices and batteries but also in our automobiles and manufacturing plants," he said.
Dallas-based Texas Instruments will pay PowerbyProxi an undisclosed fee for any of the Auckland company's technology it incor-porates in its semiconductors, at the heart of microprocessor chips used in most electronic devices around the world.
Texas Instruments has revenue of over $15 billion and more than 30,000 employees.
Cross said the details of the deal were commercially sensitive but if its technology can be successfully incorporated into Texas Instrument chips for the mass market "it will make it a very profitable market for them and for us".
Texas Instruments uses an earlier generation of wireless power technology in its chips. Cross said his firm's resonant charging system allowed more devices to be recharged at the same time and they didn't need to be precisely positioned on a charging pad.
"It's widely understood that the market has been waiting for resonant wireless power technologies for rapid growth and expansion," Cross said.
The announcement of the deal overnight coincided with the big Consumer Electronics Show at Las Vegas where PowerbyProxi is exhibiting for the fourth year.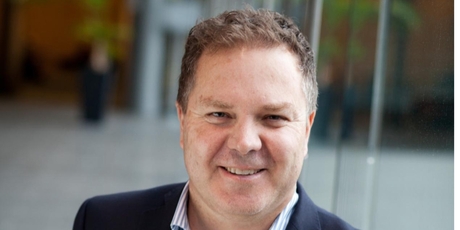 Steve Lambouses, vice-president and general manager of battery management at Texas Instruments, said consumers wanted to charge portable electronics anywhere and anytime and designers of end equipment wanted wireless power interoperability.
"PowerbyProxi's wireless power technologies can work across any standard being used and developed globally. We believe this is an excellent opportunity to use their expertise and IP," he said.
Last year, PowerbyProxi secured $4 million in funding from the venture capital arm of Korean technology giant Samsung, added to a $5 million investment by New York-listed TE Connectivity and Welling-ton-based investment fund Movac.
Cross said staff numbers had risen from 22 to 60 last year and this number was set to double in 2014.
Directors had talked about a sharemarket listing to fund future growth.
"Clearly the New Zealand market has an interest in technology companies that have global potential," Cross said.
"That's one of the options and we're in the early stages of thinking about [it] but by the same token we also have other venture investors overseas who are interested in funding us through the next phase in our growth as well."
The company had plans to open a product development and engineering plant overseas, most likely in Taiwan or China. "We just can't grow our engineering team fast enough in New Zealand, we're already bringing in a lot of our people from overseas."