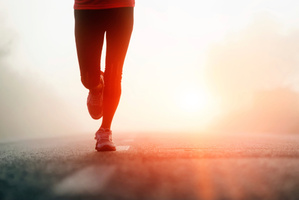 THE SHIRTS HAVE IT: AIQ's BioMan shirt can track heart rate, respiration rate and skin temperature and send all the data via Bluetooth to a smartphone. With some customisation the shirt could also measure skin moisture, EKG, EEG, or EMG. The magic happens because of embedded steel threads that provide the electrical conductivity sensors need in order to do their job. Handy for athletes and those who need some medical monitoring.
LUXURY IN TRAIN: Travel the Japanese island of Kyushu in luxury with the Seven Stars super-luxury rail car. The train has a lounge car with a piano and bar, top-end dining and 14 private suites. The train will carry guests to tourist attractions in fine style with its wood panelling and luxury fabrics, elegant ensuite bathrooms and gourmet meals. Now they just need some mystery writers.
A PRECIOUS MOUTHWASH: If dentists are repairing your jaw or teeth they may need to operate to insert a sponge with proteins that stimulate bone growth. A study has shown that nanodiamonds could do the same job more easily and more effectively. They can even be used in a mouthwash, meaning no invasive surgery is needed. Nanodiamonds are a byproduct of conventional mining and refining. They're around 4 or 5 nanometers in diameter and shaped like tiny soccer balls. They are particularly useful because they bind rapidly to both bone morphogenetic protein and fibroblast growth factor — the stuff that's needed to make bones grow. Diamonds on the roots of your teeth.
BOARD GAMES: An Arduino board is pretty small but the Microduino is even smaller — about the size of a coin. The boards are stackable and achieve their smaller size by separating out the part that connects to a computer — once instructions have been sent that part is no longer necessary and the Core modules can get on with their work. Modules include ethernet, WiFi, Bluetooth, GPS, OLED display and others. The Microduino open source board is compatible with Arduino. These things are getting smaller every year.
GAMES ON THE WING: The 2016 Olympic Games are to be held in Rio, so of course they need a stadium. A British firm has won the bid to build the Brasilia Athletics Stadium with a concept whose facade is a series of feather-like structures that move with the breeze and appear to shift in different angles of sunlight. The facade will also reach upwards towards the sky when an event is about to unfold. The whole building is intended to represent a bird in flight. And the tweeting will prove it.
Miraz Jordan, knowit.co.nz