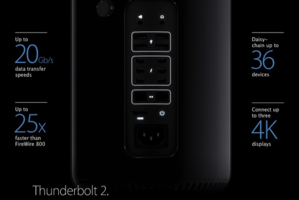 As we have seen, even more magazines have dropped print versions and gone to digital. With the closing of Computerworld NZ, PC World and Reseller in New Zealand print versions, they'll still (it looks like) be available as digital editions.
PC World in the States subsequently announced the closure of its almost-30-year print run, with staff retained to concentrate on digital.
If anything, since these are tech titles, we could see some interesting format and delivery developments coming out of it - let's hope so.
But all this rather brings the focus back to tablets, and that's a competitive market. There's the Kindle and Nook (designed more for books than magazines) and then various Android tablets, the iPad and the Microsoft Surface.
You have probably heard that Microsoft is currently flogging off its Surface tablets. People were (apparently) surprised at the launch of the Surface, with Microsoft perceived as a software company despite making loads of peripherals like mice and keyboards over the last couple of decades.
And remember the Zune media player that was going to kill the iPod? (Fair enough, I have trouble too.)
Earlier this month Microsoft reported lower-than-expected quarterly earnings as faltering PC sales continued to eat into its Windows business. Meanwhile Microsoft took an unexpected US$900 million hit on its inventory of unsold Surface tablets, sending its shares down.
The Surface RT tablet has ARM-designed chips using a stripped version of Windows 8 - sounds fine, but has not sold well.
According to IDC, Microsoft only shipped 900,000 of the tablets in the first three months of this year. IDC suggests, thanks to the write-down, that means Microsoft has six million unsold Surface tablets in stock. That's a lot of high-tech landfill, crikey.
Discounting them could have two impacts, with the second being much more desirable for Microsoft: one is that Microsoft at least cuts it losses. The second is that the discounts kick-start the market, and consumer acceptance, and in a year's time Microsoft actually looks like a player in this space.
However, many just think the Surface was never anything but a bomb.
I would have thought Microsoft's advantage would have been in making products that synced perfectly with the still-massive installed base of Windows systems, be that 8, 7 or whatever. There's an absolute clamour, amongst especially business iPad users, for iOS versions of Microsoft's Office suite, and I suspect it's the same on Android. If Microsoft had pushed fully entertained this desire, you'd think success would have been assured, but perhaps the steady decline of PCs generally has impacted across the board for the Seattle company. People are migrating to more portable and usable (ie, touch-controlled) devices and not looking back all that favourably on what they were using before. Since many have been using Apple and Google-run devices for ages already, they have been getting used to systems that owed little to the look and feel of Windows.
It may be that Microsoft just has to bite the bullet and make killer Android and Apple versions of the Office suite, and maybe even Publisher. I can imagine this would stick in Steve Ballmer's craw because it underscores that Microsoft totally miscalculated almost every aspect of tablets, but there is a tangible demand for Office apps that sync properly to PCs.
This is, please note, speculation on my part. Things change - remember when Nokia ruled the cellphone world? It wasn't that long ago. But it missed out, somehow, on the smartphone revolution and was surprisingly quickly eclipsed as a major player. After that, you'd be forgiven for wondering why Nokia decided to then only make Windows smartphones. Why go with a new Microsoft platform when Android was already well established and open to manufacturers?
In a recent interview Nokia CEO Stephen Elop revealed that Nokia didn't switch to Android because it felt Android was going to be dominated by Samsung, as became the case.
But things aren't looking quite so rosy for Apple's iPad, either, although nowhere near the scale of Microsoft's disaster. iPad sales are down a little since Apple went through June without a new iPad launch. This was thanks to the iPad 4 launch being quite late last year, after that rather strange 'iPad 3' interim model we were supposed to, puzzlingly, just call 'the new iPad'. Anyway, figures for the 2013 June quarter are predicted to be not as good as last year's June quarter. Until now, this quarter (since 2010) has almost always shown impressive growth. Apple's Q3 2013 ends July 23rd, but analysts have already begun to lower their iPad sales estimates.
It's probable Apple will release a new iPad before the end of the year (probably in September or October) and that will boost everything back up, especially if it's an iPad 5 plus a new model of the mini. But current iDevice rumours are focussed on the potential for a so-called iPhone 5S. Either or both would probably be timed for the release of iOS 7, just as new Macs apart from the new Mac Pro would probably become available around the time of the launch of Mac OS 10.9 'Mavericks'. What people speculate about are Retina iMacs and Haswell across all MacBook Pros. The Intel Haswell CPU across all other MacBooks is definitely likely, but may happen before Mavericks as incremental updates in current models.
Big Retina displays for iMacs would be super expensive and you tend to sit further back from iMacs anyway, so that's less of a possibility in my book, but USB 3 and Thunderbolt 2 across all Mac is also very, if not absolutely, likely, as is a refresh to Apple's Thunderbolt Displays with the same faster ports.
The new Mac Pro will have Thunderbolt 2 so it stands to reason this will get rolled out across all Macs. What's annoying is that third parties are finally rolling out various Thunderbolt accessories, like the Belkin Thunderbolt Express Dock. Hopefully Thunderbolt 1 to 2 is an easy change for them to make but it did seem to take an inordinate amount of time for devices like this to arrive on the market, considering Thunderbolt-equipped MacBooks arrived in 2011, then in early 2012 iMacs.
Thunderbolt is seriously cool. Other platforms may be hesitant to go there, but Thunderbolt promises huge downstream benefits for Mac users, especially those doing video and audio work - but this will only really come into its own when third parties can, or do, start fulfilling market desires.
So, lots to look forward to then, and that's the way I like it.