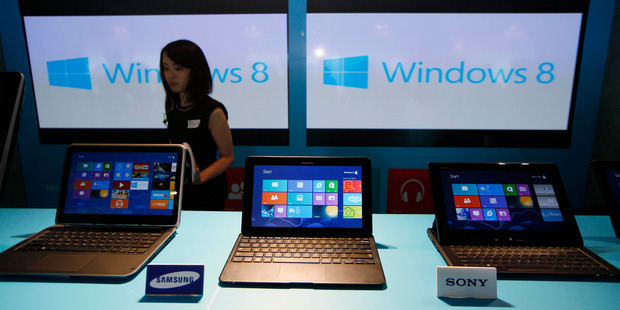 China has overtaken the US to become the number one buyer of personal computers for the first time ever, according to a market report.
Research carried out by global information company IHS found PC shipments to China rose to 69 million units last year, surpassing the 66 million reached by the US.
The United States was the leading global destination for PCs in 2011.
IHS said China's PC market was different to others in that it possessed "a vast untapped rural market and unique consumer-purchasing patterns".
While desktop PC shipments lagged notebooks elsewhere in the world, in China the two were on par last year with a 50-50 split.
"The equal share of shipments for desktops and notebooks in China is unusual, since consumers in most regions today tend to prefer more agile mobile PCs, rather than the bulky, stationary desktops," said Peter Lin, a senior analyst at IHS.
Lin said the large percentage of desktop PC shipments in China was due to huge demand in the country's rural areas, where consumers tended to prefer desktops.
But Lin predicted notebooks would overtake desktops in the country by 2014, coming in line with the worldwide desktop-to-notebook PC ratio of 36 to 64 per cent.
Another "distinctive hallmark" of China's dynamic PC market was an even split in consumer versus commercial PCs, compared to the 65-35 per cent ratio for the rest of the world, IHS said.
A third characteristic unique to China was a preferred larger notebook display size of 14 inches. While the 14-inch made up less than 30 per cent of shipments in the rest of the world, that figure stood at more than 70 per cent in China.
However, like everywhere in the world, overall demand for PCs in China remained weak. As consumers migrated to mobile devices like smartphones and tablets, China's PC market was projected to grow only by 3 to 4 per cent this year, IHS said.
International Data Corp released data last month showing first-quarter shipments of PCs fell 14 per cent from the same time last year. That was the sharpest quarterly drop since the firm started tracking the industry in 1994.