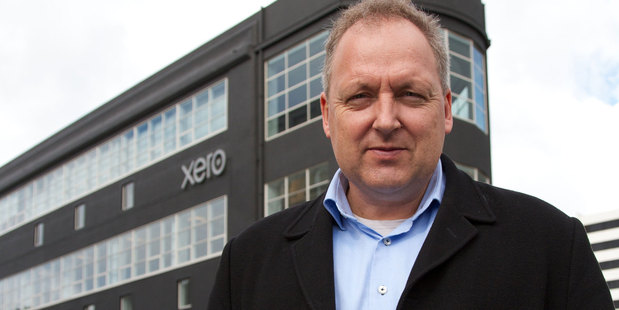 In what can only be described as a coals to Newcastle hi-tech success story, Kiwi accounting software company Xero sprung up out of nowhere to become a major player in the ultra-competitive accounting software market.
I caught up with Xero's CEO, Rod Dury to talk about the forces driving innovation and the role of technology in NZ's future.
PP: Xero has been a real NZ tech success story, How did you manage to out-innovate larger multinational competitors?
RD: We love the saying 'it's not the big that eat the small, but the fast that eat the slow'. The last 5 years have seen slashed corporate budgets, reduced investment, downsizing and more risk management.
While that's been going on technology has allowed smaller companies, often with senior management talent to present bigger and disrupt markets using technology - such as selling at scale on the Internet.
In early stage companies there is real ownership and an excitement to change the world.
I think that passion and hunger makes a big difference. Incumbents who have not had disruptive competition for 15+ years may have forgotten how to move to respond to market changes. We see that everywhere as the Internet disrupts distribution and customer relationships.
PP: There seems to be a lot of slavish imitation happening (e.g. Apple Vs. Samsung), Is innovation in tech dead?
RD: There are still massive problems to be solved. Email as an example is the most used application in the world and yet it is the same as it was 15 years ago. Wouldn't it be great if you could simply 'like' an email, rather than replying all. How many millions of hours would that save around the world? I think there are massive opportunities everywhere.
PP: If not, where do you see opportunities for innovation in tech?
RD: In software Enterprise SaaS (software as a service) there is a massive opportunity. Especially as you may not need a large marketing team to go market. The heroics of the founder should allow you to sell your first 100 sites so that's fertile ground for potential software moguls.
PP: Are there any pit-falls for NZ businesses?
RD: The Internet provides so much opportunity. Best step is to get on a plane and start connecting. No one cares where you're from so it's very exciting you can now live with all the benefits of New Zealand but earn globally.
PP: What do you think is needed to drive tech innovation in kiwi businesses?
RD: The biggest thing now is attitude. I hope Xero has shown that you can raise capital locally and doesn't restrict options as you go forward. We can now build globally significant businesses. It'd be great to see a few more. We're at 350 employees now so the tech sector really is creating high value new jobs.
PP: How important is this to New Zealand's economy?
RD: It's hard to think of another industry that can so quickly move the needle. Technology is not just a substitute to traditional industries, but can accelerate our primary industry expertise as well. It'd be great to see some software companies emerge that leverage our traditional food production expertise.
PP: If you could bring about any change needed to drive more tech innovation in NZ, what would that change be? Why?
RD: As always my number one thing is connecting New Zealand to the world with a new cable so it's cost effective for us to run multi-party desktop conferencing and webinars. That allows us to sell and support solutions globally and hire more people locally. The great thing is that it's region independent so we can create new jobs all over New Zealand. New Zealand can be the best place to work and play.