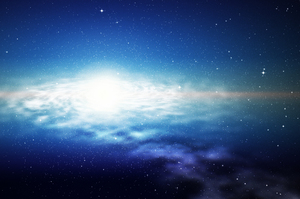 INWARD LOOKING: NASA's Nuclear Spectroscopic Telescope Array, known as NuSTAR, is being launched soon. The mission will deploy the first focusing telescopes to image the sky in the high energy X-ray region of the electromagnetic spectrum. The big difference here is that previous telescopes haven't been able to change focus. NuSTAR will look for collapsed stars and black holes near the centre of our galaxy. It will also check out young supernova remnants and some extreme active galaxies. X marks the focus. NASA has more info.
SOCCER ON THE SEA: Real Madrid may be best known for soccer but their Resort Island located in the UAE will garner some attention too. The billion dollar holiday resort is due to open in 2015 and will include sports facilities, a stadium, a fun park and hotels. But the big news is that the 430,000 square metre facility is to be built on an artificial island. With rising sea levels, I sure hope it floats. Real Madrid has the scoop.
1 TRILLION IN 1: Seagate are using heat-assisted magnetic recording to squash 1 trillion bits into a single square inch of a hard drive. Extremely precise lasers raise the temperature of an iron alloy substrate on a disk to about 650 degrees Kelvin in less than a nanosecond. This reduces magnetic interference, so data can be packed in more tightly than usual. Before long Seagate should be able to release 3.5" discs that can store 60 terabytes of data. Remember the days when they needed a forklift for a 5 Mb hard drive? Wired tells it like it is. 5 Mb hard drive on a forklift here.
DOTTY GLOVES: Researchers at Duke University have a process that can dynamically change the texture of polymers at will. By applying a specific voltage to a polymer film they can create or remove creases or craters in the film. This means they can cause patterns such as dots, segments, lines and circles to appear or disappear. Possible future uses could include gloves whose fingertips can be tuned to suit climbing or gripping, self-cleaning surfaces or drug delivery. It could be rather interesting if made to be touch sensitive too. Duke University details. Watch the video.
IN A SPIN: The Permoveh, or Personal Mobile Vehicle, from Kyoto University is an unusual wheelchair — it moves sideways or obliquely as easily as forwards and backwards. The omnidirectional wheels include rollers that move at 90 degrees to the main direction of travel, making sideways movements as easy as going forwards. Clever, but it does rather resemble a tank. Get the latest on this at Kyodo News. Check out the video here.
Miraz Jordan knowit.co.nz