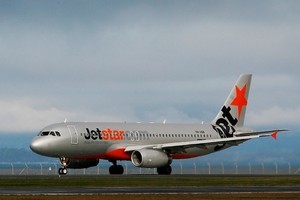 First and foremost for those who develop for iPhone, and for those with an interest in New Zealand, there's a conference on in Albany, Auckland this weekend.
The initiative comes from Jade Corporation, the big Christchurch-based software developer with offices around the world. Jade launched an internal iOS development division a couple of years ago.
iDev is a developer-driven event like the one Jade hosted last year in Christchurch, covering everything from security and encryption, to start up myths, marketing and interface design.
The event takes place at Albany Senior High School (536 Albany Highway, Albany, North Shore, Auckland). You have to register - the cost is $100 for two days, or $55 for one, and the fee includes catering. The weekend includes all sorts of things ... it's well worth a look.
I'll be there on the Saturday; if you have good NZ dev stories for me, maybe we'll touch base there.
Talking about local developers, Furrit is a real-time local question-and-answer service which allows you to submit location-based questions to any locations in the world, and get advice from the locals at that location in real-time. It also allows locals to attach photos to their answers, instantly revealing what's happening on the ground near you.
It's available in English, Chinese, Japanese, Portuguese, Russian and Korean. You can see how it works in an introductory video.
Mind Your Own Business has released MYOB AccountEdge so you can access your books from your iPhone or iPad. AccountEdge Mobile syncs with AccountEdge v11 using Dropbox, the free (and secure) web-based file hosting service.
AccountEdge v11 creates lists, including customers, suppliers, items, activities and jobs. These lists are shared with AccountEdge Mobile for use in transactions.
The app is free but you pay for MYOB on your Mac, of course, although a free trial version is available. Most likely the app is aimed at existing users who want mobile access to their figures.
MEA Mobile Ltd's New Zealand designed-and-developed iGloLEDset is now installed in the window display of the largest-ever Wired pop up store - in Times Square, New York City, no less (corner of 42nd and Broadway). The display allows users to control a colour light strip with their phones in real-time.
Visitors just need to download the free Wired Store: Samsung iGloLED Experience control app for their iPhone or iPod touch - and yes, there's an Android version, too.
MEA Mobile's developers created two custom apps for the real-time control of the window display. By downloading the app, users in the vicinity of the Wired Store (or another GloLED display) can select a colour palette, adjust the speed and direction of the chasing lights and play with different motion options all via their phone.
Each energy efficient, full colour LED is individually addressable.
"We're navigating through the convergence of lighting control and mobile technology," says Seymour, "the possibilities are profound."
The iGloLEDset is available to purchase for the holidays via international lighting resellers, Amazon.com or online.
The iGloLEDset kit ships with one meter of lights; you can also buy automotive kits and extension lengths up to 100 meters in length.
The "Wired Store: Samsung iGloLED Experience" apps can be downloaded free. For iPhone it's here.
For Android, try this.
A demo of iGloLEDset can be viewed online too.
More information about MEA Mobile's custom app solutions can be found at meamobile.com. For more information about the Wired Store 2011, located at 42nd and Broadway in New York City, see store.wired.com.
Moving offshore, in ever-so-slightly international news, Jetstar has put iPads on board some flights leaving Auckland. It reckons it's the first airline in the world to offer tailored technology for the device, allowing viewing of movies, TV shows and music direct from Hollywood, plus new games, emagazines and ebooks.
The first Jetstar flight with iPads on board departed Auckland on the 8th of November. Hopefully they're not all one-way trips.
Jetstar will roll out 3000 iPads initially, and has plans to increase this number when the iPads are placed on Jetstar's Asia network.
In another Australian development - and I have to declare an interest here as I write for this magazine - Inside History is a magazine for people passionate about tracing their family history. Published every two months, Inside History has advice, articles and expert tips on genealogy and stories on Australia and New Zealand's past.
You can download the app for free, then you buy each issue inside the app and start building your family history library. This may be easier for New Zealanders than trying to find the actual print magazine in the store, although it has been on sale here since launch last year, and of course it makes IH available to all those around the world with an interest in Australasian genealogy and history.
With your iPad, you can store all your issues in one place and refer back to them when you need to.