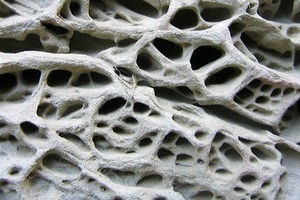 Another innovation in biomimicry takes its cue from coral. A company named Calera proposes a new, environmentally friendly method of creating cement modelled on the way coral builds its skeleton. A reaction between carbon dioxide and sea water results in a solid and Calera thinks this approach could be used to construct sustainable cement with a possible added benefit of reducing carbon dioxide in the atmosphere.
The thought of a commercial flight running on something akin to "cooking oil" is probably not appealing to the flight-phobic. However, this is just what Australian airline Qantas would like to do in 2012. Qantas has embraced the possibilities of sustainable air travel and will launch a flight next year that runs on a form of biofuel.
As more people become aware of the origins of what they consume, whether it be fair-trade, organic, or locally made, careful shopping also extends to the role that animals play in many of our household items. Fortunately, animal welfare advocacy group SAFE has recently unveiled a new Safe Shopper website that boasts a comprehensive list of many New Zealand brands that do not test on animals.