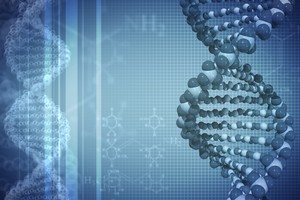 New technology could see DNA test results returned in as little as three minutes. Photo / Thinkstock

QUICK MATCH: On TV shows DNA tests take only a few minutes to return results. In real life those tests can take months, or with recent developments, several hours. The tests rely on a Polymerase Chain Reaction to amplify specific DNA sequences. The standard process relies on temperature changes and that's where the holdup has been. Now researchers from Lawrence Livermore National Lab have cut testing time to less than three minutes. The new process pumps hot or cold water through a foamed copper block that contains the sample, making things much speedier. This could bring a quick medical diagnosis while you wait at the doctor's office, rather than going home and worrying. Ars Technica has details.
WIND BENEATH THE WING: Wind turbines tend to stand around waiting for the wind to blow just above ground level. But the winds are more reliable a little higher up, so why not bring the turbine to the wind, like flying a kite? The 59kg Makani Wing 7 is designed to take off vertically and fly straight up to around 1km or higher where it catches the wind and flies around a circular path.
The wing itself keeps the craft aloft, while propellers generate energy. A cable brings the prototype's generated power back to a flatbed truck on the ground. The prototype is around 9 metres wide and can generate 20 kilowatts. Developers hope a larger commercial version could generate a megawatt. Benjamin Franklin would have liked that one. DVice has details and there's video here.
SNAP: We've seen it on TV: the Federal Agent snaps a photo of someone then the computer quickly matches the photo and spits out a name. Now the FBI in the US are making that partly a reality. Their nationwide facial recognition service will allow local police to identify unknown subjects in photos. At the moment the police must already know a name to obtain that person's photo. With the new service photos can be matched and a set of possible identities returned. I guess they'll have to make it illegal to wear a disguise while committing a crime. More info here.
BUSTED: The Washington County school district in Florida, USA, want to keep better track of student attendance. That's why they've installed fingerprint scanners on school buses. They already use the scanners inside the schools themselves, but most students use buses so the scanners were moved. Parents can still opt to have their kids sign in the usual way, rather than using the scanners. Foolproof: I doubt any kid would get on the bus and not actually go into the school when
it arrives. WJHG.com.\
GRIT YOUR TEETH: Stanford University want to better understand how collisions in sports matches cause concussions. They're equipping athletes with a mouthpiece whose sensors measure the force of hits to the head. Accelerometers and gyrometers in the mouthpieces measure the linear and rotational force of head impacts and transmit the data back to a monitor at the sidelines. Researchers hope the mouthpieces will provide better data than sensors in helmets that can move during play
and throw measurements out. Put these on boxers! TechNewsDaily has more here.
- Miraz Jordan knowit.co.nz