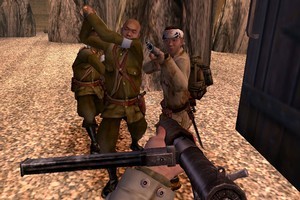 Gaming company Electronic Arts has dropped a feature from its new Medal of Honor video game that would have allowed players to take on the role of Taleban fighters killing Nato forces in Afghanistan.
Politicians and military officials in Western countries had denounced the feature, and the US Defence Department banned sales of the game from US military bases.
Critics said it was insensitive to the families of Nato forces killed in Afghanistan.