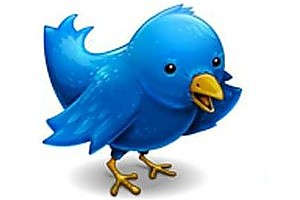 The chief executive of the British Library yesterday confessed to having asked herself recently: "Should a world-class library preserve Stephen Fry's tweets?"
Dame Lynne Brindley, who was speaking about the future of libraries at The Independent Woodstock Literary Festival, said she has grappling with the question of whether the library should preserve Twitter, Facebook and blog entries in the same way it archives print.
Her question is all the more pressing given that the Library of Congress in America has just announced that it will archive all Twitter material.
"The material the British Library classed as everyday material in the 19th century, trade magazines, fashion magazines and ephemera is now the absolute stuff of research," she said.
"How far should you think about collecting and preserving social media such as Twitter, blogs, and forms we have not yet even discovered? The ephemeral material deemed to be less valuable, material that was part of everyday life, is now extremely vital to the understanding of cultural and social history," she said.
Dame Brindley said while Google was a significant research tool, printed matter remains the most precise research tool. "Google is great but there is no substitute for a library. The print world is far from dead and our print collection grows every year," she said.
Elsewhere at Woodstock, The Independent columnist, Howard Jacobson, whose novel, The Finkler Question, is shortlisted for the Man Booker prize, revealed how a sense of morbidity had fuelled his creative impulse for writing.
"I feel that being morbid is a part of being a novelist. People who feel life is fragile and tenuous, that's what sends people into the writing business. If you don't feel that sense of fragility, they are more like David Beckham, (a person) who just gets on with it," he said.
Jacobson, speaking to The Independent's Matthew Norman, said he felt he inherited his morbidity from his father.
In a talk earlier yesterday, authors Arabella Weir and Kathy Lette, who were in conversation with the comedienne, Ronni Ancona, urged the public not to buy women's magazines that led many young girls to dwell obsessively on food, and the desire to be thinner.
"One of the way we can help girls is to stop buying those magazines. They really do promote this atmosphere that suggests the idea that it doesn't matter that an actress has done six brilliant movies, let's see how she looks in a bikini," said Weir.
Ancona said that in a celebrity-obsessed culture, teenage girls and women were put under immense pressure to be thin, even post pregnancy.
- INDEPENDENT