A round-up of the latest technology news from around the globe.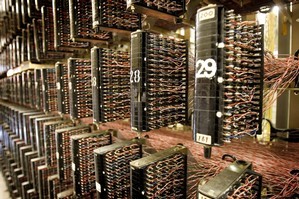 TWO FOR TWENTY: Are you signed up with a big ISP? Unless you're in China, think again. Between them China Telecom and China Unicom serve 95 million subscribers - 20% of all broadband users in the world. The next biggest serves just 17 million. It's easy to forget just how small New Zealand is. Read more at ArsTechnica.
MAGNETIC STRESS: Put a patch of graphene under stress and nanobubbles create surprisingly powerful magnetic fields. This new physical effect takes place at room temperature and could set us up for new electronic devices. Probably not for use in hospitals or on aircraft though. Read more at NewsCenter.
70 GIGAPIXELS: Zoom in and in and in on the 70 gigapixel 360-degree panorama of Budapest. It took 2 days to shoot with two 25 megapixel cameras, and 2 days to process.
Printed, it's 15 metres long. A whole lot of zooming going on. Details at Engadget.
STAYING ALIVE: Smart Band-Aids have tiny sensors to measure your heart rhythm, respiratory rate and temperature, or other health indicators. They automatically send the data to a monitor, perhaps over the Internet. Don't go watching horror movies, or your doctor may call. Read more at NPR.
CROWD TALKING: A robot alone can have problems getting a signal back to base, but team it up with a dozen others to form a sparse array antenna and they can collectively extend the radio range. The grouping gets rid of dead spots and reduces interference. We need that for cellphones too. NewScientist has the story.
- Miraz Jordan knowit.co.nz