Tapu Misa writes that help and training is better than a legislation for 90-day trials and clampdowns on sickies.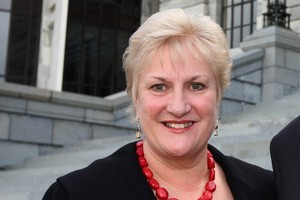 Last century, when I emerged from a decade of stay-at-home mothering (interspersed as infrequently as the budget would allow by occasional forays into the freelance workforce), colleagues would often tell me they thought I'd dropped off the face of the earth.
It's a good thing I'm gainfully employed now or my self-esteem might never have recovered. I work therefore I am. Or so I was made to feel. And even if it's for a boss who is impossible to please, stingy with praise, and critical to the point of obsession - yes, me - at least we have no secrets from each other. I always know when I'm in need of a good talking to.
In our house there is no such thing as work-life balance, whatever that is. The office is at home, except when it's in another city entirely, and work - the paid kind - is part of the rhythm of the household; it gets done at whatever hour is most convenient, along with the dishes and the vacuuming and the saving of wayward teenagers from themselves.
We find ways, those of us lucky enough to have the choice, to make it work. I have a workaholic colleague who can be found in his office every day of the week; his idea of work-life balance is to have all his family working with him.
Last week, it was reported that Labour's Working for Families policy had "driven" a net 1200 parents out of the workforce: evidently, 8100 sole parents had been "lured" into paid work (because as everyone knows sole parents are allergic to employment outside the home), but that was offset by 9300 second earners in two-parent families who took advantage of the windfall to stay at home and look after their children. (The slackers. Didn't they know their country needed them more than their young offspring?)
Experts had warned, said the story, that the extra cash provided by Working for Families could drive some second earners in two-parent families out of paid work by making it easier to cope on one income. Like that was a bad thing.
Labour's shadow social development minister, Annette King, said the contrasting results were "two good outcomes".
"It enabled people [sole parents] on the benefit to go out and earn more and to reconnect with the workforce because it was worth their while," she said.
"And if people [in couples] who were doing part-time work are now able to stay at home with their families, that's a win too, because we have two groups that have different needs."
I'm not so sure the children of the sole parents would have agreed that this was a good outcome, but never mind them.
In the midst of the acrimony building over the Government's plans to extend the 90-day trial period to all employers and the crackdown on sickies (both of which are being advanced on the flimsiest of evidence), the Human Rights Commission has released a report on attitudes to work, based on interviews with more than 3000 employees, employers, community groups and unions around the country.
The National Conversation About Work shatters three big employment myths. Not all bosses are bastards, not all workers are slackers, and most people look on work not as an awful burden they bear out of necessity but as "a critical source of well-being and identity".
In fact, most employees "enjoyed their work, cared about the people they worked with, were proud of the services or products they delivered and loved the daily challenges of working life".
"Income is not the only thing lost when a person loses a job. They lose social networks, purpose, and pride as well," said the commission. As one worker said: "Work defines me, it's who I am. I have to want to go to work, be challenged and inspired."
As for employers, many "were responsive to their employees' needs ... and were devastated by the emotional trauma of redundancies when they had to lay off staff".
It's clear from the commission's report that people don't need to be enticed to work, though many need extra help to get them to the starting line - especially those hardest hit by the recession: Maori and Pacific, and the young unemployed.
"Many of the vulnerable and disadvantaged who lose jobs or are unemployed and receive social security assistance want both to get back to work as soon as possible, and to reduce dependency on benefits. It is the unavailability of suitable, decent work and the availability of affordable child-care where they live that relentlessly limits their participation in the workforce."
As one participant told the commission: "Government desperately needs to invest in work schemes, especially for those made redundant or returning to work, otherwise they will lose skills and confidence to re-enter the market. Help them to build their skills and confidence."