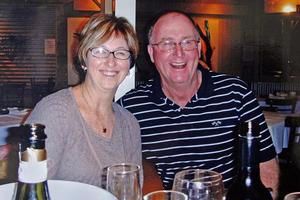 An investigation into possible causes of fatalities in Auckland's annual harbour swim will start before Christmas following the death of a healthy competitor last weekend.
Surf Life Saving NZ has pledged to work with Sparc and Water Safety NZ, after five deaths in open water events in four years.
Papakura man Tony Kelly, 57, had a heart attack just before the halfway mark of the 2.8km Sovereign Harbour Crossing last Saturday and could not be revived.
He was healthy and had trained hard for the event.
"We've made a commitment to do a piece of work on what might be some of the causal factors, not just for this one but for the fact that there has been what we think is a pretty significant number," said Surf Lifesaving NZ chief executive Geoff Barry.
He said there was international literature to suggest a higher number of deaths in swimming related events, compared to other recreational events.
"So we'll be looking at why that is," Mr Barry said.
One of the contributing factors could be wetsuits used by competitors, he said.
"Do they add pressure on the body, on the physiology of what's going on? And we won't know until we do some testing to see what happens."
He said funding for testing would have to be obtained - a topic of discussion at the committee meeting before Christmas.
'To be fair we talked about it 12 months ago and didn't progress it so there's a pretty strong organisational commitment to do it," Mr Barry said.
"Now it's just a case of sitting down and scoping it out and getting on with it."
He planned to speak to policy staff at Sparc to set a date.
Yesterday hundreds were expected to gather to celebrate the life of Mr Kelly - a former policeman, postie and devoted husband and father.
His family have been told nothing could have been done to save him.
Wife Annette said they were extremely grateful to the two swimmers who helped him in the water, as well as the lifeguards, advanced paramedics and event organisers for their support and "for giving Tony the opportunity to do something he loved".