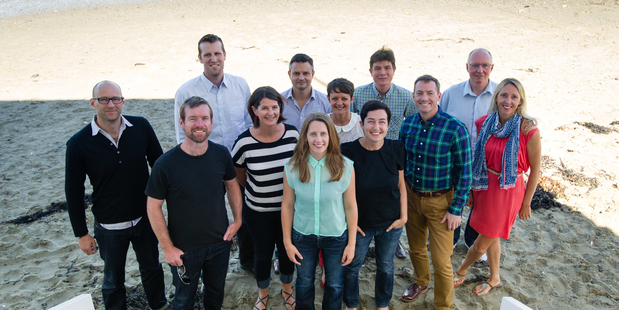 A new social enterprise accelerator programme will be set up to support the use of business skills to solve social and environmental problems in New Zealand.
The Hikurangi Foundation, a charitable trust set up by the Todd and Tindall Foundations in 2008, provides support for organisations and projects in New Zealand including Conscious Consumers, Bikes in Schools and Auckland's SkyPath.
The government announced in February it would provide $1.12 million to expand Hikurangi's social enterprise incubation and development service and $146,000 to develop its new accelerator, which will be co-financed by Contact Energy.
New Zealand's social enterprise sector lacks support compared to the US, UK or Australia but is developing quickly. Other recent milestones include policy recommendations by Fulbright scholar Mary Jo Kaplan in August 2013 and last month's demo day for pilot ten-week summer accelerator Live the Dream.
The Hikurangi Foundation's new six-month accelerator programme - inspired by programmes such as The Crunch in Australia and UnLtd in the UK - will be open to social business startups, community organisations, and non-profit organisations who want to develop a new business model.
"It matters less where ideas are coming from," Hikurangi Foundation chief executive Alex Hannant said.
"What we're really looking for are transformational ideas that are going to create social or environmental change."
The trust will hold workshops around the country for interested participants in mid 2014. The top ten participants will be invited to take part in the accelerator programme, which is expected to start in late 2014.
Teams will not be required to move to a specific location to take part. "We believe that because social enterprises are often deeply connected to the community they're serving, that kind of approach isn't appropriate," Hannant said.
Instead, the teams will come together at specific times during the programme.
Contact Energy's staff will be involved in the regional workshops and, alongside Hikurangi's other corporate and professional partners, will mentor participants.
"We're not wedded to a particular type of innovation involving energy or the home," Contact Energy corporate communications manager Shaun Jones said.
"It's more about the size of the impact and addressing issues important for Kiwis."
The Hikurangi Foundation's other plans include an expanded focus to social as well as environmental issues. "People are starting to realise that these aren't separate issues and that they can't solve them successfully in silos," Hannant said.
"It's just self-evident to us that you're not going to get sustainable environmental outcomes unless you have a well-educated population, people with jobs, and communities that are functional."
Like what you see? For weekly Element news sign up to our newsletter. We're also on Facebook and Twitter.