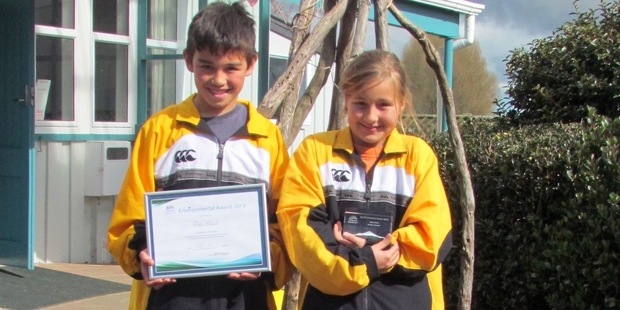 From wearable arts to skate ramp making, Toko School students have utilised their environmental awareness across their learning. This school-wide approach has seen the school receive an Environmental Award from Taranaki Regional Council (TRC). In presenting this award, TRC explained that Toko School has, "embraced the EnviroSchools programme with a wide range initiatives".
The school has been organising a huge range of projects to help the environment. From creating vege gardens to putting on an environmental play, the school has shown an obvious love for the environment and has been constantly thing of new ideas to help. By doing all this, Toko School has reduced its waste by 75 per cent.
All 'enviro' work is done in electives, so it is the students' choice to be involved. During electives, students have been involved in making of ramp for the school.
The process involved drawing up plans, creating prototypes, going to ITM to get the materials and then the construction of the ramp itself.
Toko School teacher Maree Stark says that Toko School's goal is to increase its students' environmental awareness and understanding.
"This award has come as a complete surprise. It really gives us some encouragement to keep thinking of new initiatives for the children." Maree adds that Toko School holds a Bronze EnviroSchools Award and aims for a Silver Award next year.