Chris Evert describes it as like having a "bullseye on your back", while Boris Becker refers to it as "a whole new ball game".
So perhaps it is unsurprising that vying for the world No 1 spot in 2016 appears to have taken plenty from the current and former holder of this elite status in men's tennis.
Andy Murray and Novak Djokovic, ranked one and two in the world, are back in Europe, nursing seemingly very similar elbow injuries, while the chasing pack battles it out at the Miami Open.
The comforting factor for Murray is that, whatever happens, it is mathematically almost impossible for him to lose the top ranking, until the grass court season begins in early June.
Yet, as can be seen from the events of last year, things can change quicker than anyone would anticipate.
After last year's Masters event in Miami, which he won, Djokovic led the rankings by 8725 points, more than double the total of the Scot, his nearest challenger. That had not shifted much by the end of the French Open, yet come the climax of the Barclays World Tour Finals, this seemingly unassailable lead had vanished altogether.
Four months later, in another tale of the unexpected, Roger Federer's comeback has been so successful that he is being talked about as a contender to regain the top position.
While that remains unlikely, there is sufficient doubt over the condition of Murray and Djokovic that there are possibilities for the Swiss master, his compatriot Stan Wawrinka and Spain's Rafael Nadal.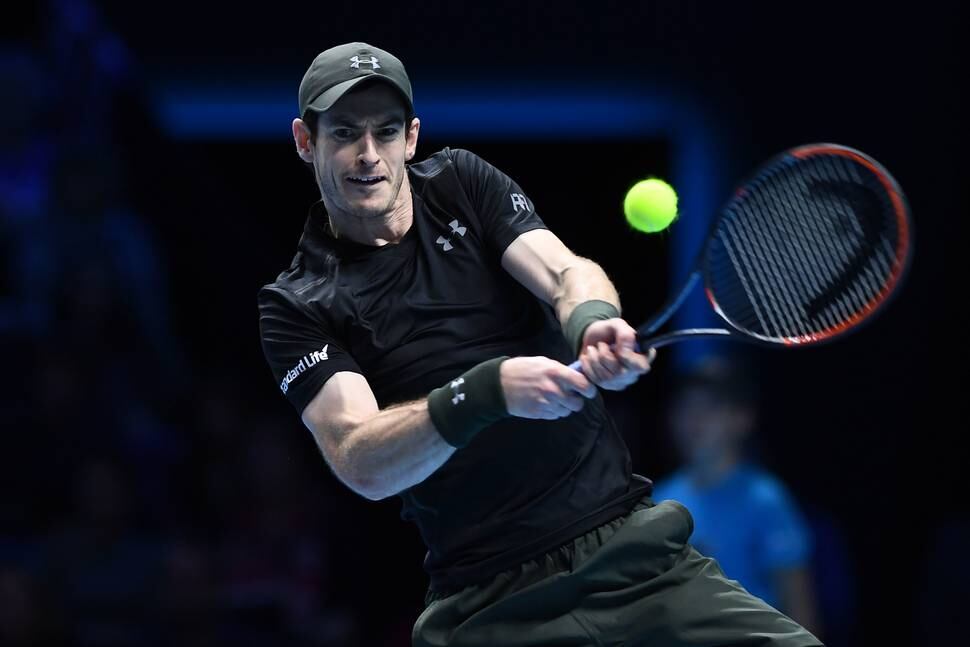 Djokovic has become an enigmatic figure, since achieving his dream of winning in France last year. His form has faded, at least by the extraordinary standards he had set, and he currently lies 18th, if the ranking was based just on 2017 results.
After losing twice in succession to Nick Kyrgios, most recently at Indian Wells, he flew home to Monaco to have his elbow examined. In a Facebook message that had clearly not been written by professional PR experts, he told his fans: "Believe me, it is as shocking to me, as it is to you."
Then came a comment open to interpretation: "No wonder they say in sport the biggest and most painful defeats come from injuries and not from opponents. I am lucky that throughout my career I didn't have many injuries, but I guess that all that I've been through physically in the past so many years did leave a mark on my body."
It is worth recalling that, as far back as the US Open, Djokovic was requiring on-court treatment for his arm. One view is that his serving technique was always going to take a toll on his elbow.
Ex-coach Becker has not been replaced since they split last year. The German legend chooses his words carefully, but, at the time, hinted in a Sportsmail interview that his player had been neglecting his previously intense levels of practice.
"This may be the right signal at the right time, given his age, for him to train harder and be more focused and more committed to the cause,' said Becker.
The hint does not appear to have been taken, judging by results this year. It was also noticeable in Australia how thin Djokovic had become. Several sources maintain that, last year, he experimented with an all-liquid diet.
In New York, the Serb admitted that there had been some personal issues he had been dealing with, adding fuel to the fire of speculation about his domestic situation.
None of this is clear, but what we do know is that after winning January's Qatar Open, instead of hot-footing it to the approaching Australian Open like everyone else, he went in the opposite direction and made the most fleeting visit home to Monte Carlo.
He arrived in Melbourne only five days before the tournament.
Then, in February, there was the Facebook episode, when he was sharing a practice session with his followers. At the end, the camera was left running, while wife Jelena, who was filming, ticked him off for not thanking her for her work.
"Where are your manners? 'Thank you love, thank you', isn't that the correct way to say it?" she said.
Djokovic and Murray turn 30 in May, and no-one should under-estimate how much they have put themselves through to compile such fantastic careers. There are also questions about the kind of place Murray is in, too.
The Scot pulled out of the Miami Open, just six days before he would have played his first match, suggesting he was not in a state to take any chances. It also emerged that he was suffering from a virus at the same time.
After losing in Miami this week, Dan Evans, who practised with Murray the previous Thursday, said he had been unaware of any issues when they were hitting.
"I didn't know he was injured, until I saw it on Twitter," said the British No 2. "He practised for longer than me.
"I stopped because my elbow was sore, obviously not as sore as his."
Participation in the Davis Cup quarter-final against France in a fortnight looks doubtful and the tennis world is waiting to see the extent of both players' injuries.
As Becker and Evert know, being No 1 is a lonely position that puts huge stress on an individual.
"It's a whole new ball game, when you've got something to lose, the consequences of being world No 1," said the German. "There are responsibilities and expectations, so it becomes more strenuous."
ESPN commentator Evert added: "I think it's all in the head, and it's a big adjustment to have that No 1 bullseye on your back and to play with the fearlessness that it took to get there."

Read more: http://www.dailymail.co.uk/sport/tennis/article-4349626/So-really-happened-ailing-Novak-Djokovic.html#ixzz4cTtwwL73
Follow us: @MailOnline on Twitter | DailyMail on Facebook