Australian cricket has returned to the dark ages.
Not since 1912 has an Australia Test side produced the same level of incompetence as the Hobart debacle against South Africa.
Sixteen of Australia's 20 dismissals were single-figure scores, the worst tally since 18 fell in single figures against England at The Oval in 1912.
Up to six positions are up for grabs for the third Test with batsmen forced to play for their careers in the Sheffield Shield round starting tomorrow.
Captain Steve Smith gave an emotional press conference following the debacle in Hobart, indicating he isn't always getting the team he wants from selectors.
Smith's words have heaped more pressure on embattled Chairman of Selectors Rod Marsh, with calls for him to be dumped by Cricket Australia growing louder.
Criticism of the Australian outfit came from all sides yesterday after the fourth day capitulation.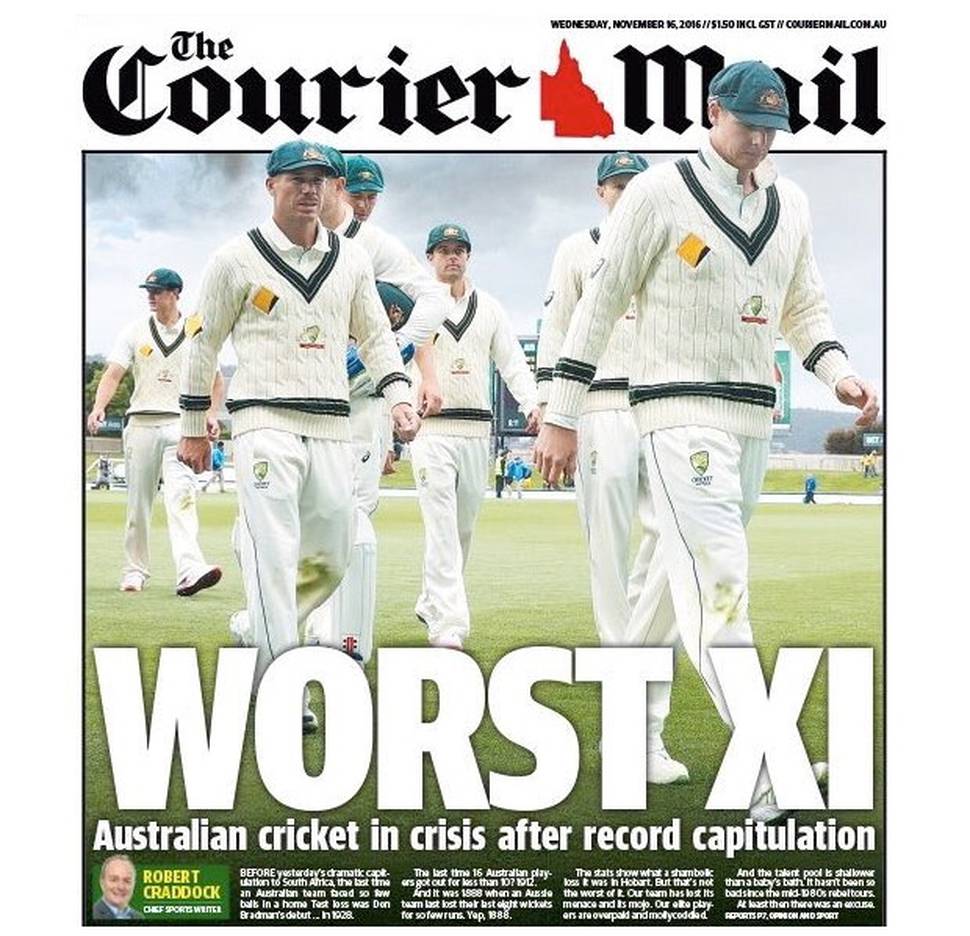 West Indies legend Brian Lara added his voice to the mix, saying Australian cricket was heading the same way the Windies empire did in the mid-90s and no-one feared Smith's men anymore.
Meanwhile, Allan Border lay the blame for Australian cricket's current predicament squarely at the feet of players.
Casting aside talk of schedules and misguided selectors, Border said it was the players who needed to step up and perform.