Wellington will farewell two of its favourite rugby sons as the Hurricanes celebrate their Super Rugby title triumph with a street parade in the capital today.
Veteran Wellington and Canes players Victor Vito and Cory Jane will sign off their New Zealand rugby careers and fans in the capital are expected to make the All Black pair a focal point of celebrations.
Vito's 100th and final game for the Canes turned into a fairy tale when the hosts downed South Africa's Lions side in Saturday night's final played in icy conditions at Westpac Stadium. He will soon head to France with his family to play for the La Rochelle club.
Jane is heading to Japan after a stellar All Blacks and Hurricanes career and also signed off in fine style by scoring the opening try in his side's triumph.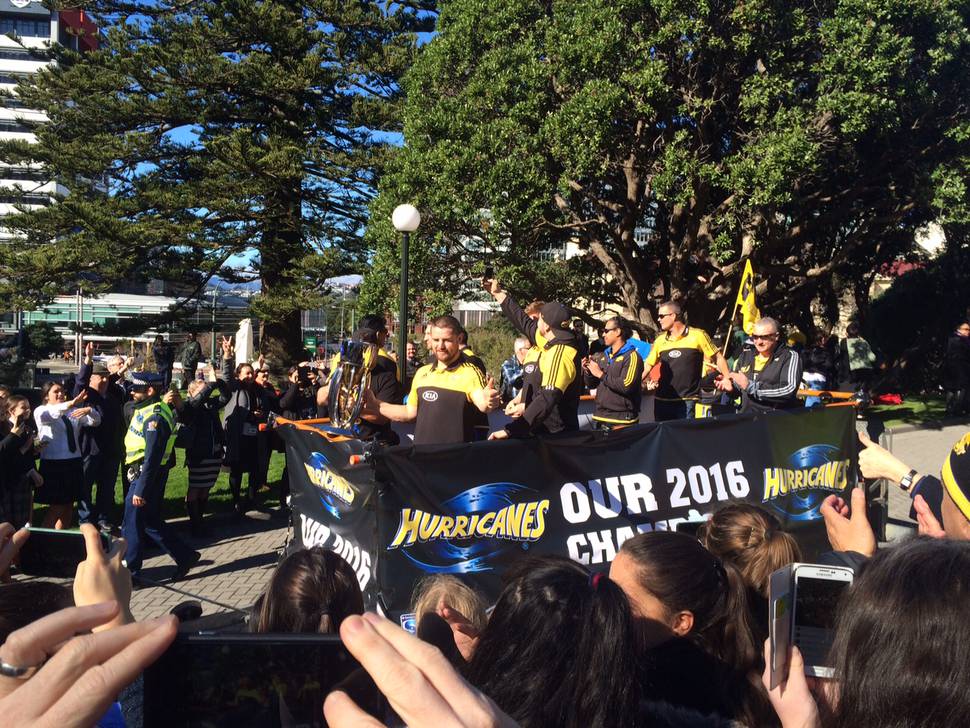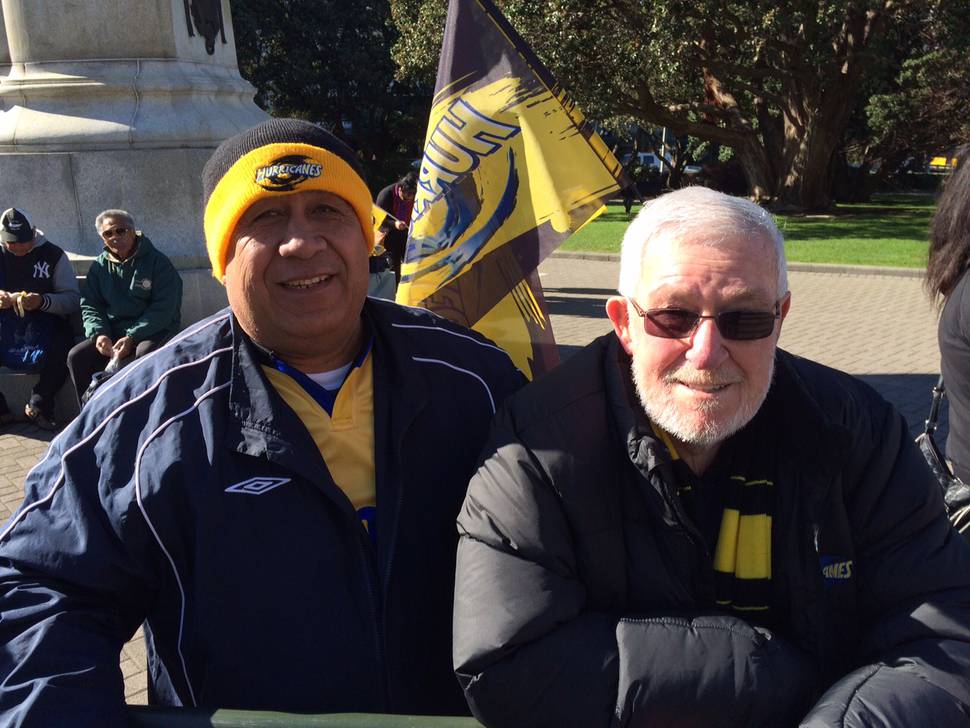 The half hour long parade was originally scheduled for yesterday but was changed to today after cold southerlies buffeted Wellington.
It started at noon from Parliament before weaving its way to Civic Square following the same route the World Cup-winning All Blacks took last year.
A man got one of the players to sign his baby.
Fans lined the street cheering, clapping and waving as the four floats of Hurricanes players paraded past.
The Canes have taken 21 years to win their first Super Rugby title and it's certain Wellingtonians will dine out in style today in celebrating.