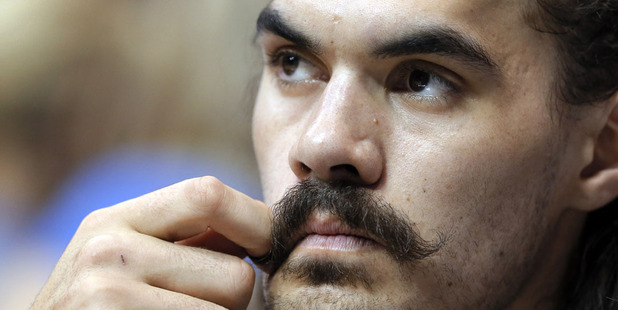 Steven Adams has a reputation as an agitator in the NBA and the Oklahoma City Thunder centre almost paid the price for getting under the skin of a rival player yesterday.
DeMarcus 'Boogie' Cousins of the Sacramento Kings lined restrained himself punching the New Zealander in the back of the head during Tuesday's NBA game.
Adams was caught holding Cousins' foot and the Kings player was seconds away from lashing out before changing his mind.
Boogie almost ended Steven Adams last night: https://t.co/iRsc2V0ikb https://t.co/5bhR2zx61K

— Complex Sports (@Complex_Sports) March 1, 2016
Two years ago, American website Grantland posted a story titled 'Who Will Punch Steven Adams in the Face Power Rankings'
Cousins will no doubt move up the rankings.
The Thunder went onto win the clash 131-116 to move to 42-18 for the season.
Adams finished with four points and three rebounds and was fouled out of the game while Cousins led the way for the Kings with 35 points in the defeat.