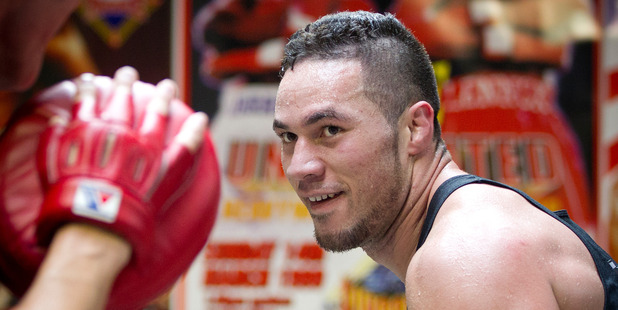 On his recent trip to New York with his promoters to sound out television executives and other fight game movers and shakers, Joseph Parker attended the Rocky musical on Broadway, a show he enjoyed immensely.
As he prepares for his October 16 fight with Sherman Williams in Waitakere, the Kiwi heavyweight knows he is heading for the big stage himself -- with all the scrutiny and pressure that brings.
"Speaking to them and knowing they're interested is very exciting," Parker, back in Auckland for a brief promotional trip, said of his conversations with Showtime and HBO, among others. "There's a little bit of pressure now. If you make a mistake or lose a fight or don't look good, they might change their minds, so you have to be on that same level you were or even increase it and get better with every fight that comes."
Parker and his promoters Duco stayed in Times Square, taking in the sights of Manhattan, before travelling to Los Angeles for more talks. The 22-year-old's Rocky experience might have resonated that bit more after running up the famous "Rocky Steps" in Philadelphia days before his recent victory over Keith Thompson, a knockout which improved his record to 10-0.
Duco's Dean Lonergan hailed the fact-finding trip as a success but added as a caveat with an eye on the stocky Williams: "Every performance is important, really important. We don't need to be taking backward steps now." The 41-year-old Williams from the Bahamas has been stopped only once in 52 fights.
- APNZ