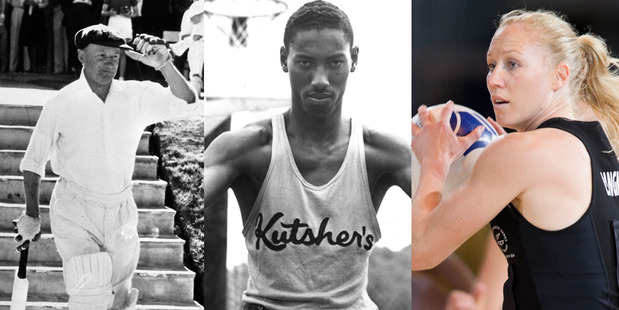 As the All Blacks look to claim the record for consecutive test wins by a major test nation this Saturday, we look at six sporting records that may never be broken.
St George Dragons - 11 straight titles
From 1956-1966 to Dragons were unstoppable racking up 11 straight NSWRL titles. They also claimed the minor premiership in 1967 before losing to the Bulldogs in the preliminary final to end the streak. With the introduction of the salary cap and six more teams since the Dragons amazing run, it's unlikely a team would even win five straight titles in the modern era. No team has even defended their title since Brisbane in 1992-93.
Wilt Chamberlain - 100 points in a game
Chamberlain notched up the ton for the Philadelphia Warriors in a 169-147 win over the New York Knicks in the 1962 season. The 2.16m centre was scoring at will as he topped 60 points for the fourth straight game. Earlier in the season he scored 78 to break the previous record by seven points. Kobe Bryant sits in second place after scoring 81 for the Lakers in 2006 - still 19 points shy.
Chamberlain holds the next three spots on the list. Possibly could be broken...when NBA introduce five point line in 2025.
Auckland - 61 successful Ranfurly Shield defences
From 14 September 1985 to 18 September 1993 the All Black-laden Auckland side held kept the Ranfurly Shield locked away at Eden Park before finally falling to John Mitchell's Waikato in their 62 defence.
The next best streak is 25 games shared by Canterbury (1982-85) and Auckland (1960-63). The Shield has moved around nine times in the last four seasons and the only side to hold it for more than 10 games in the last decade is Canterbury who won 14 defences. With All Blacks no longer playing a part in the ITM Cup we may never see such a dominant Ranfurly Shield run. Canterbury's six straight titles may argue that point but it seems holding the Shield is a much harder task.
Cy Young - 511 career wins
Baseball loves its stats and one of the most impressive records in the game is Joe DiMaggio's 56-game streak with a hit - set in 1941. The closest anyone has come to reaching the Yankee great is Pete Rose in 1978 when he got to 44 games. More recently Jimmy Rollins reached 38 games in 2005-06. Highly unlikely DiMaggio's record will be broken but still possible. There are a number of records that won't ever be broken in baseball however, due to the number of appearances pitchers made in the late 1800s early 1900s. Cy Young's career win record of 511 is one of them. From 1890 to 1911 Young started up to 49 games on the mound - these days pitchers start 30-35 games per season. For a player to reach 500, they would have to average 25 wins in 20 seasons. Only three players in the last 33 years have won 25 in just one season.
The current active wins leader Tim Hudson has 213 and he's aged 38.
Don Bradman - 99.94 test batting average
Consistency great and a record that will never be beaten. In 52 tests the Don scored 29 hundreds and 13 50s, including 12 scores over 200. Other batsmen have since surpassed him in centuries and runs but they took a lot more games to do so. The next closest in career average is South African Graeme Pollock with 60.97 while West Indian George Headley (60.83) and England's Herbert Sutcliffe (60.73) are the only other players to crack 60. New Zealand's own Jimmy Neesham (99) was on par with Bradman after two centuries in his first two tests early this year but fell to 64 by the end of the West Indies series.
Laura Langman - 257 consecutive netball games
Since making her Silver Ferns debut against England in 2005, the New Zealand centre has never missed an international - clocking up 107 straight games. She has also played 151 straight domestic games since 2003 to make it 257 consecutive matches. Her record comes in an era where the sport has never been more physical and even if another player could match the form consistently of Langman they are highly unlikely to go through such a long run without injury.